I Will Never Lose My Car Again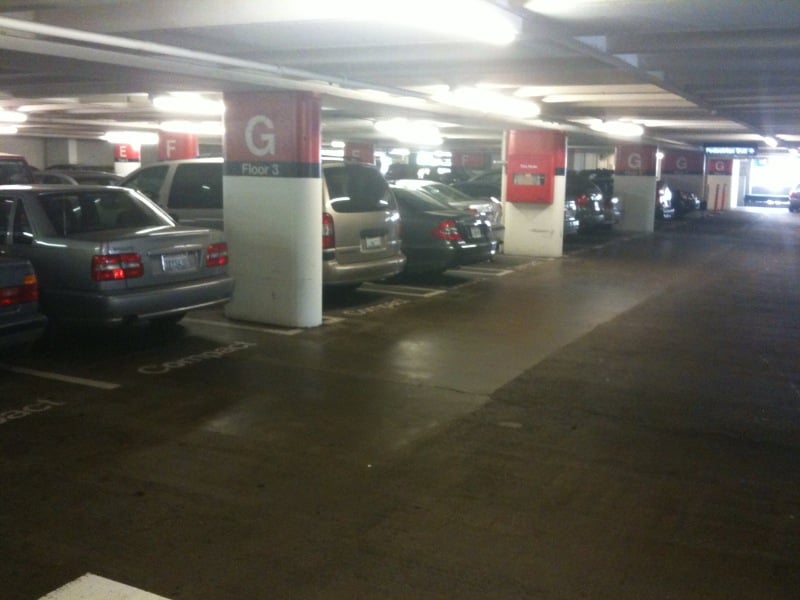 In San Francisco we have some truly massive parking lots that can take forever to search for a lost car. In fact, the parking lot I parked in yesterday once hid my car from me for a good half hour. I've used my iPhone 3GS for snapping photos of parking lot signs to help me recover my car at the end of the day, but that's proved unreliable since sometimes I forget to take a photo and my iPhone often dies before I get back to my car.
Warner Crocker uses Evernote to remember where he parked and I'm sure there's an 'App for That,' but sometimes answers to life's problems lie in simplicity. When I had to park at San Francisco International Airport to pick up my wife last weekend I came up with a new strategy. I resolved to park in the same section no matter which parking lot I go to. I picked the section that would be easiest for me to remember: 3G.
Just about every parking lot I park in regularly has alphanumeric markings all over the place. I figure that if I constantly hone in on section 3G I'll never get lost again.   What if I can't find a parking spot in section 3G? Well that's easy, I just move on to the next logical choice: 4G.
My plan probably isn't foolproof, but it's been incredibly relaxing to know where I'm going when I drive into a lot and when I return on foot.