IAB Sets Up Task Force for Tablet Advertising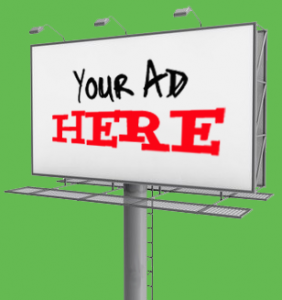 Back in the days when billboard advertising was popular, advertising agencies sent scouts driving around the country looking for ideal spots to acquire the rights to put up billboards. Well, that same principle applies to the wacky world of digital advertising, without all that driving around. The Interactive Advertising Bureau has set up a Tablet Task Force to maximize opportunities for advertising on Tablets and Slates. I do believe I've been saying that lots of the excitement about these consumption devices from all quarters is because advertising companies see this as a new platform to do their thing.
The idea is to "help create an infrastructure that would support a variety of rich new advertising opportunities for the emerging technologies of tablets and e-readers." Given that we're essentially looking at the iPad as the only Tablet of the moment, with lots of promise to come in 2010 2011, this means that a lot of focus will go to the iPad. Apple is out of the chute with its iAd platform and some would say that its anti-Adobe Flash stance could make this all a big mess. Well, the Task Force looks to be embracing HTML 5 as well and following Apple's move. But that makes sense. 2 million billboards iPads is a great start if you're looking for places to put your billboards up.
Via TechCrunch