iBattz Refuel Invictus iPhone 6 Battery Case Review
With the huge number of iPhone 6 cases and other iPhone 6 accessories that are on the market, there's one company that doesn't want to be left out of the competition. iBattz has a new iPhone 6 battery case available that offers one of the largest batteries that we've seen with an iPhone 6 battery case, as well as a unique feature that have yet to see in other iPhone 6 battery cases.
iBattz isn't the most well-known brand when it comes to iPhone accessories — certainly not on par with Mophie or Incipio, but it has released a 3,200mah battery pack that aims to take these other companies head on with their new battery case. The Refuel Invictus, as it's called, can essentially double the life of the iPhone 6 and then some, but does the overall case impress?
iPhone battery cases have gained massive popularity over the last couple of years, with Mophie leading most of the way. The truth is, iPhone 6 battery life sucks for most users. Some heavy iPhone users can't get through an entire day on a reasonable charge, and they can't get near an outlet to charge it up throughout the day. This is where a battery case can come in handy. It allows users to essentially add double the battery life to the iPhone 6, as long as they're okay with a thicker and heavier case to go with it.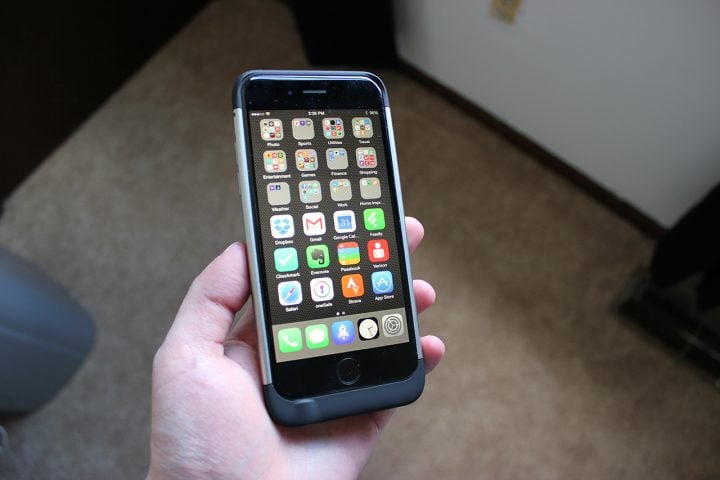 The Refuel Invictus is reasonably priced at $99, especially since it comes with a generous 3,200mAh battery on the inside, beating out Mophie's new Juice Pack Air by 450mAh, making iBattz's battery case a better buy on paper, but we'll have to dig a bit deeper to see if it's a battery case worth buying.
However, one of the biggest features of the Refuel Invictus is that it comes with a removable battery, which means that you're not only limited to how much juice the battery case can provide, but rather how many extra battery modules you can carry on your person.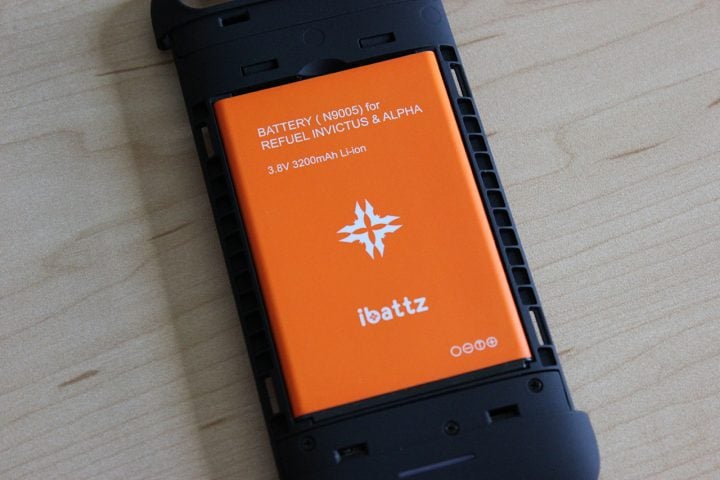 iBattz sells extra 3,200mAh battery modules for $20 a piece, which isn't bad if you need even extra battery life while on the go. When the battery in the case gets low, simply just swap it out for a fully-charged module and off you go again.
The Refuel Invictus rocks a matte black finish that isn't anything amazing, but it's sleek and simple, which many users will appreciate. Plus, the silver black cover (which you can also get in other colors) looks like a brushed aluminum plate, but it's actually a soft rubberized plastic that provides some amazing grip so that you don't accidentally drop your iPhone 6.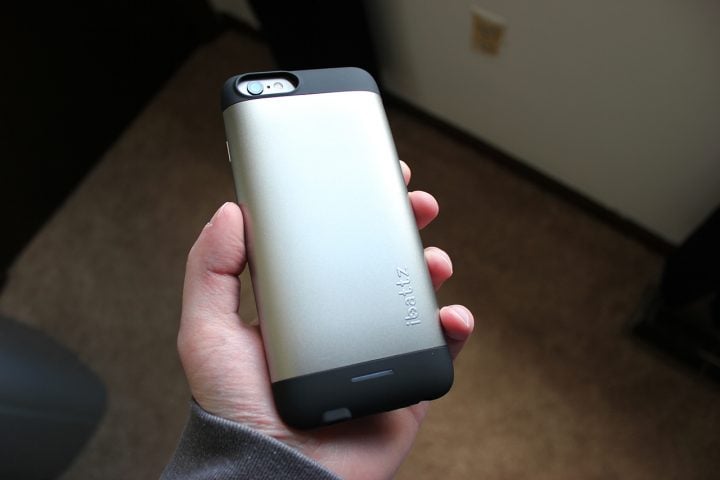 The overall matte finish gives the case a quality look and feel, which is something that I can't say with Mophie's glossy plastic battery cases, which make them look almost like cheap toys.
The case feels relatively thin in the hand, and it probably only doubles the thickness of most iPhone 6 bumper cases, which isn't that bad. However, the case comes apart in three pieces instead of two pieces that you see in most other battery cases. You have to take off the back plate, and then remove the top piece. From there, you can slide out the phone from the rest of the case. It's certainly not that bad, especially if you're going to install the case and hardly ever remove it.
To turn on the battery case and get it going, all you have to do is press on the small button on the bottom of the case for a couple of seconds to get it to turn on. There's also a battery indicator LED on the back that provides the status of the battery. It's certainly not the most useful and informative LED light, but it gets the job done.
One downside is that the cutout for the mute switch makes it extremely difficult to access. Instead, we prefer an extender that makes it easier to toggle the switch, but many battery cases don't have these to begin with, so it's not really a huge complaint by any means. The other buttons include extenders, which make them really easy to press down.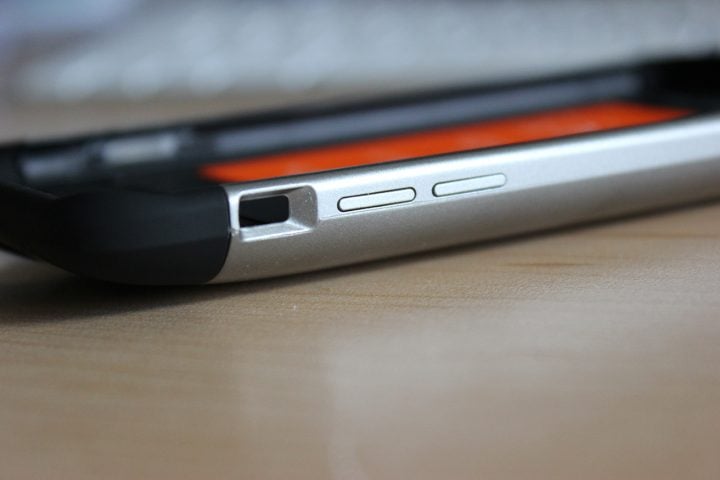 As far as performance is concerned, the Refuel Invictus recharged my iPhone 6 from around 5% to 100% in a little over two hours, and it still provided another 25% or so when I went to recharge it again, providing a total of 125% of extra battery, which tops iBattz's advertised recharge of 120%.
As for charging up the battery itself when it became dead, it took about three-and-a-half hours to charge it from close-to-being-dead state to completely full. That's a long time, but nothing out of the ordinary. Just make sure you give yourself plenty of time if you need to charge it up to 100%.
In the end, the iBattz Refuel Invictus is a unique iPhone 6 battery case that not only offers the usual features, but also has the ability to swap out batteries. The only thing I really don't like about it is the installation process for putting your iPhone 6 in the case, but that's really only something you'll do once and be done with it. Would I recommend it over Mophie's new Juice Pack cases? It depends on your preferences. For me, the toggle on/off switch on the Mophie cases are more desirable to me, but if you're looking for a case where you can replace the battery inside, iBattz really has the only option out there. Plus, the 3,200mAh battery is a nice bonus.

This article may contain affiliate links. Click here for more details.