iBooks Comes to the Mac on OSX Mavericks Great of Education
At WWDC 2013 Apple announced that they would port iBooks to the Mac. The new app will let users read all their iBooks titles on their Mac running the new OSX Mavericks, also announced today.
Previously, iBooks readers could only read their content on an iPad, iPod Touch or iPhone. That's how most people would likely want to do casual reading, but scholarly or educational book could really benefit from displaying on a computer. Teachers can use the interactive content in the classroom while connected to an external display. Researchers can copy and paste from the books to papers or books they write.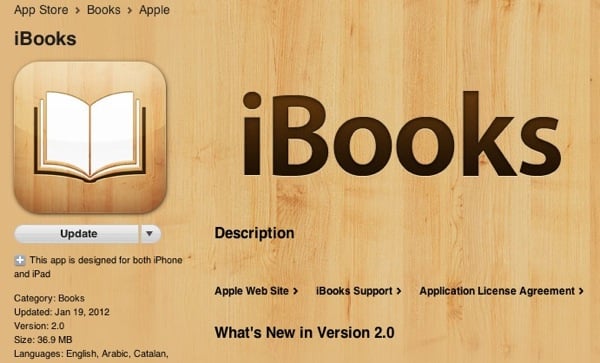 All of the cool features of the iOS app will show up in the Mac version of the app. Users can highlight text just like they could on the mobile app. They can also take notes, which will become much easier with a physical keyboard attached to a laptop or desktop computer. Many students still prefer a lightweight MacBook Air with all of its power over an iPad with a Bluetooth keyboard while typing notes in class or at the library.
The Mac app will allow users to buy books via the app. Download them and read the books all from within the app.
While we can't see people wanting do extensive fiction reading, or read for long periods of time sitting at a desktop, it does make sense in education settings. Also, those who don't own an iOS device but do own a Mac can now enjoy iBooks titles.
The Amazon Kindle app also runs on iOS and Mac. They offer an in-browser reading tool called Kindle Cloud Reader. This could explain why iBooks can't catch up to the book behemoth. iBooks titles can offer better interactivity and multimedia content than Kindle now offers. Moving to the computer may induce authors and publishers to think creatively and produce a more multimedia rich set of learning tools, gaming titles and entertainment books now that they run on more powerful hardware.

As an Amazon Associate I earn from qualifying purchases.