iCloud: How to Download Previously Purchased Media from iTunes in the Cloud
With the new iCloud and the updated version of iTunes, you can now re-download all of your previously purchased apps, books, music and TV shows. Sadly, it doesn't work with movies. Apple calls the new feature "iTunes in the Cloud." You can do this both on your iOS device and computer via iTunes. This doesn't only work on the iPhone 4S, but with any iOS device running iOS 5.
On the Computer
First, let us look at iTunes on your computer. Open iTunes and click on the new Purchased link in the right hand list of links (see below).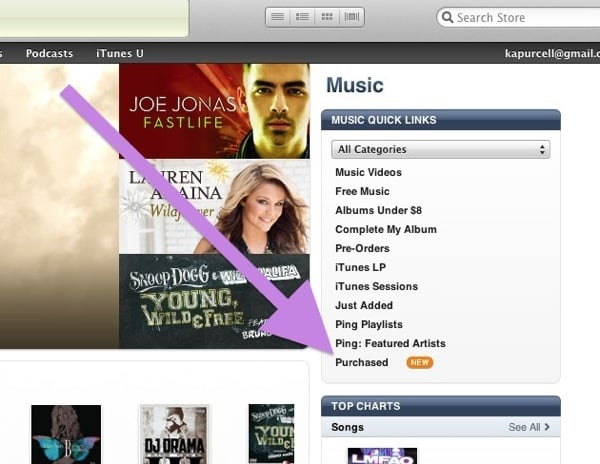 It will open a screen like the one below. It has four buttons in the upper left for Music, TV Shows, Apps, and Books. On the upper right are two buttons for All and Not in My Library.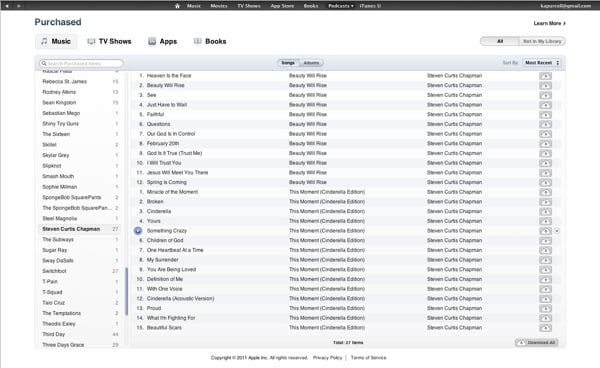 Select your content, and if you authorized your computer, it will let you download this content again. To authorize the computer click on the Store menu and choose Authorize this Computer….
On the iPhone, iPad or iPod Touch
On the phone things work a little differently. Your Music and TV Shows will be in the iTunes App. Your Apps will be in the App Store. Your books will be the iBooks store. To find purchased content from each store, do the following:
Apps: App Store – tap the Updates tab and see the Purchased entry at the top.
Music and TV Shows: iTunes – tap the Purchased tab at the bottom and pick either Music or TV Shows.
Books: iBooks – tap the Purchased tab at the bottom and select the book you want to download.

As an Amazon Associate I earn from qualifying purchases.