iCloud on Windows: Everything That You Need to Know
Like it or not, the cloud has changed everything that we do. Take a look at device syncing for example. Apple's iTunes software used to be the single place that iPhone and iPod users interacted with their media. You added photos, music and videos there. Chances are that you purchased some of your favorite apps there too. Today, all of that is still around, but far from convenient. iCloud is how most iPhone and iPad owners interact with their media today.
iCloud is an online digital service that takes the effort out of maintaining your contacts, backups and media libraries. The service uses an internet connection to keep anything assigned to a single Apple ID backed up and synced across their entire device line-up. When you add a contact on your iPhone, it syncs to your iPad without you doing anything extra.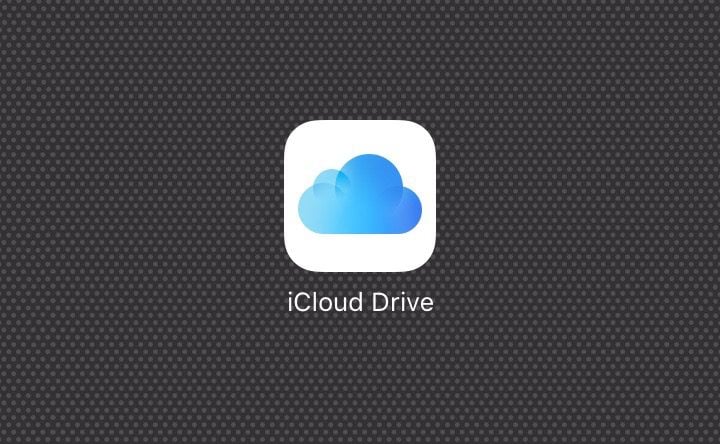 All of this is pretty effortless, but only if you have an Apple-made notebook or desktop that you interact with on a daily basis. If you're on Windows – like the majority of iPhone owners – you'll need to install some software and get things setup before you can claim the best iCloud experience for yourself .
Here's everything you need to know about iCloud on Windows.
What is iCloud for Windows?
Put simply, iCloud for Windows is the software package that you download to your Windows PC that lets you interact with the different parts of your iCloud Library. Every owner of an Apple device gets 5GB of free storage to save their pictures and more, iCloud for Windows is how you bring that stuff to your Windows device.
The software download is available free for everyone that has a valid iCloud account. To access it, you simply go to iCloud.com and login with the Apple ID and password that you have. For everything to work properly, that Apple ID has to match the account that you're using on your iPhone, iPad and in iTunes.
Setting Up iCloud for Windows
Head to the iCloud website to begin the setup process. Again, you'll need to provide the Apple ID and Password that you normally use. The download link is at the bottom of the Settings page. iCloud is a Desktop program, as such it's not available in the Windows Store.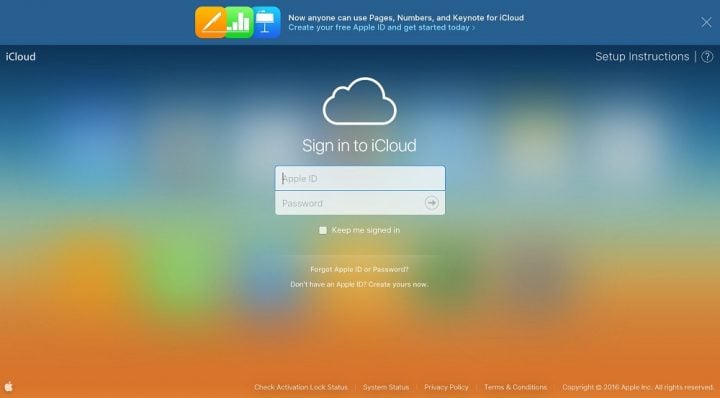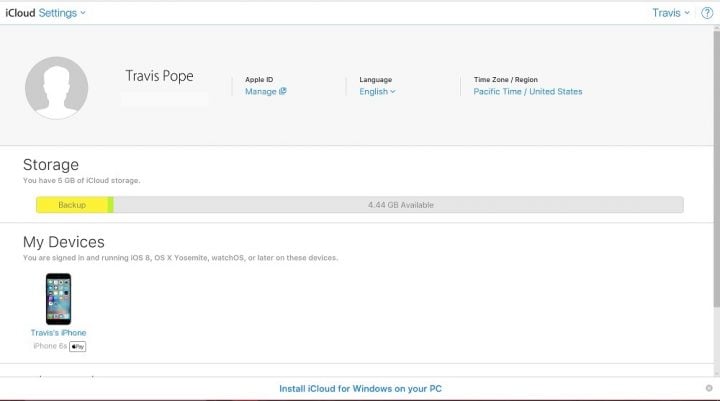 iCloud works on PCs with Windows 7 installed and up. To get the most out of the service, you'll need some extras too. Instead of syncing with the default Mail and Calendar apps in Windows 8 and Windows 10, iCloud for Windows requires another piece of software be installed on your machine to take advantage of everything it has to offer: Microsoft Outlook. Anything from Outlook 2007 on up supports iCloud for Windows syncing. Check your PC to make sure that you have Outlook installed, especially if you have Microsoft's Office suite of productivity apps installed already.
To get bookmark syncing from iCloud for Windows working, you'll need Internet Explorer 9 or later. As you're on a Windows machine already, that shouldn't be a problem. Internet Explorer comes installed for free on PCs. If you're updating your machine regularly, you already have the latest update.
Once you've installed iCloud for Windows, you'll be asked to restart your Windows PC. Go ahead and do that now.
After you've restarted, you'll notice an iCloud icon in the Taskbar on the right. Even though you don't see iCloud running, it's always available from there in the background. Go ahead and click on that icon. Now click on Sign In.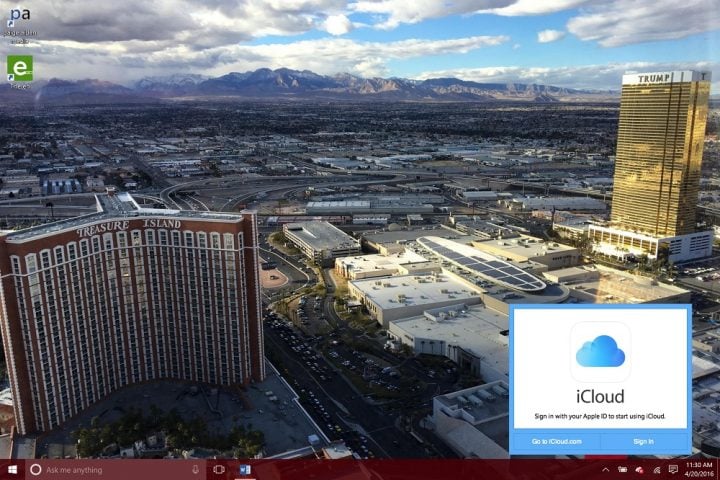 Here's where you'll need to provide your Apple ID and password.
The Different Parts of iCloud for Windows
Welcome to iCloud for Windows, now that you're through the setup process, it's time to get a better idea of the different features that iCloud for Windows offers.
Besides syncing iCloud offers a dedicated email service for users. Using the email service isn't required to use iCloud, but you'll get a notice about not having an iCloud account in iCloud on Windows, if you haven't done so already. Whether you choose to do that is up to you.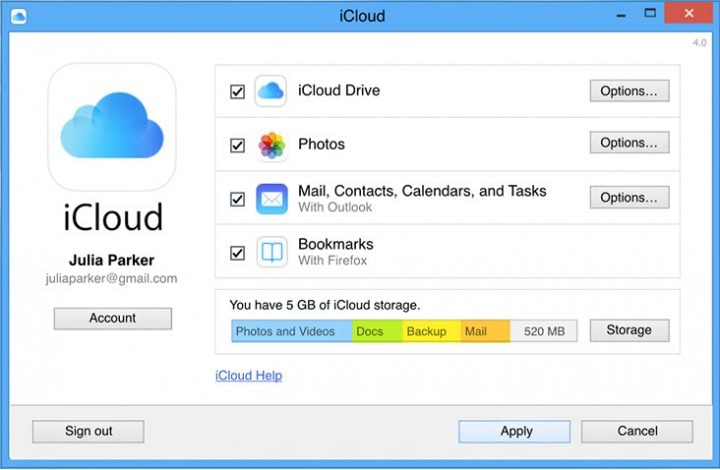 iCloud Drive is strictly for file sharing between your devices. Drop anything into the iCloud Drive folder and iCloud handles the rest. Just be careful to mind how much storage you have available for more files. You can add more later.
iCloud Photos delivers the same experience, but for photos and videos exclusively. Instead of having to sync the pictures you take, iCloud for Windows syncs them from Apple's servers and your device. You can sort your pictures and get a steady stream of the pictures you've taken by enabling Photo Steam in Options panel for iCloud Photos.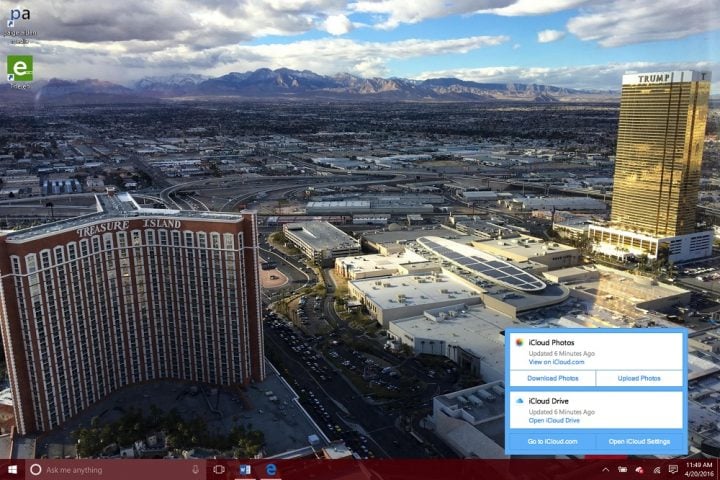 Your Bookmarks are automatically synced with Internet Explorer, but don't look for them in Microsoft Edge on Windows 10. Apple hasn't integrated iCloud with that app yet.
Always head back to the iCloud taskbar icon if you need to change an iCloud for Windows setting or monitor how much storage you have left. The app also gives you a breakdown of the last time iCloud did any syncing.
Good luck with iCloud for Windows.

As an Amazon Associate I earn from qualifying purchases.