iCloud Syncing Photos, Docs & More for 100 Million Users
iCloud launched in October with iOS 5, but in just a few short months the syncing service for the iPhone, iPad, Mac and PC has grown to over 100 million users.
Apple CEO Tim Cook announced the new milestone in connected users yesterday during the Goldman Sachs Technology and Internet conference where he also talked about competition from the Kindle Fire and a pre-paid iPhone.
To put this in perspective, Apple has added about a million iCloud users a day for the past four months. By comparison, Apple sold over half a million iPhones and iPads a day during the last quarter, adding 37 million iPhones and 15.4 million iPads. These huge numbers, and the upcoming iPad 3 release, have pushed Apple stock [AAPL] over $500 a share — more than the cost of an iPad.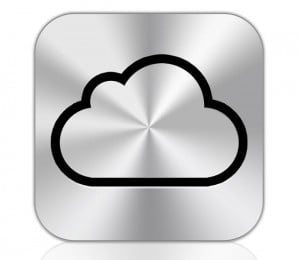 Apple made an important decision with iCloud, allowing it to work on both Mac and PC. Many times Apple saves the best services and features for those who own a Mac, but with 52.4 million iPhones and iPads sold last quarter and only 5.2 million Macs, Apple had to open up iCloud to PC users.
If you're unfamiliar with iCloud, the service allows users to automatically backup their iPhone and iPad to the cloud with up to 5GB of fre storage, but that's just the start.
iCloud also backs up and syncs the following data to your iPhones, iPads, iPods and computers.
Mail & Notes
Contacts
Calendars
Bookmarks
Photos
Documents & Data
and Find My Mac, Find My iPhone and Find My iPad
Apple has an impressive number of iCloud users, which is important with Google going after automatic photo uploads in the latest Google+ iPhone app update, and handling many other features for Gmail users.
https://youtu.be/DCjeSNomXrU
Apple has pushed iCloud, showing off the iCloud features in the video above, which highlights how real users might save time with the iCloud service. Apple has also been advertising iCloud with commercials on network television, like the one shown below, which also highlights the iPhone 4S.
https://youtu.be/86LxStLXrf4
To combat, Google has run ads for Google+, showing how it can save the day with automatic photo uploads. Check out the Google+ New Dad commercial.