iCloud to Cost $25 Annually After Free Promotional Period?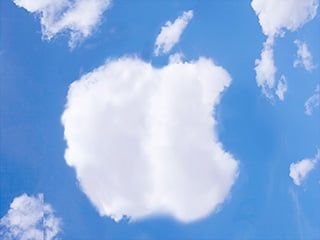 As was previously believed, Apple could potentially make its iCloud service free initially through promotions, and then the company may charge $25 per year for customers who want to use the cloud-based storage to stream music.
The Los Angeles Times reported that Apple has now completed negotiations with all four major music labels to secure the rights to allow customers to stream music. The company may charge an annual subscription fee of around $25 per year, but would display advertisements as well around iCloud. For a company obsessed about the user experience, it's unclear why Apple would be doing both, and not choosing one or the other. The paper also reported that Apple could potentially expand its streaming service to other digital content, including movies and videos.
Apple has already listed iCloud in its press announcement as one of the key components at the annual WWDC congregation of developers alongside changes to iOS and Mac OS X Lion. Previously, it was also believed that Apple may want top promote iCloud and its next-generation Mac OS X Lion desktop operating system release by bundling iCloud for free with a low-cost upgrade to OS X Lion. For reference, Apple wanted to spur adoption of its current OS X Snow Leopard OS by pricing that OS at just under $30.
While the deal is now widely believed to be completed, there is still some debate on how much Apple will gain from the deal in terms of revenue splits. The LA Times has revised its estimates after the post was written to now reflect that Apple would only keep 18% of the revenue, while giving 70% to labels and 12% to publishers. CNET says that the labels will only get 58%, publishers 12, and Apple retaining 30%.
WWDC is scheduled to kick off on Monday, and we'll know more details about the music streaming service that's been hotly rumored since late last year and has picked up momentum since Amazon has launched its Cloud Player service and Google debuted its Music streaming service at Google I/O last month.