If It Is a World of Full of Apps, What's Your App Strategy?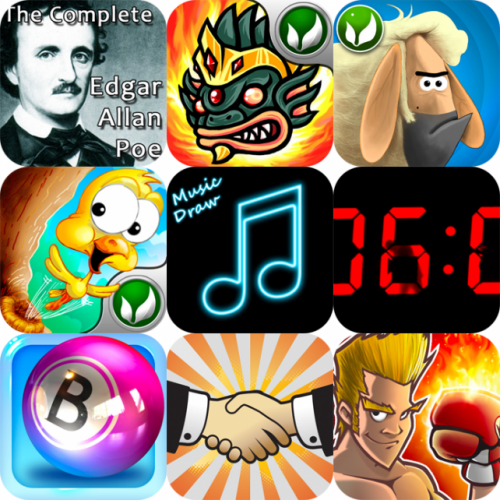 Apps, Apps, Apps. The numbers (for what they are worth) keep going up in the Apple App Store and in the Android Marketplace. Some are saying that's a great thing, some say the App-Centric focus is leading to (gasp!) the death of the Internet. One thing for sure, the pace at the moment is dizzying if you try to keep up. I admit it, I'm an App-aholic, and love to A.) try out new Apps and B.) See that an App has been updated. Since I don't currently use an Android device I deal only with Apple's world of Apps, but from what I read there are plenty of Android folks out there who could join me in some sort of App-aholic Anonymous club. I noticed good friend Josh Bancroft tweeted last night that he had accumulated over 1000 Apps.
Well, at least I'm not as far gone as Josh, weighing in around 450 or so. Not all of those Apps live on my devices. Many I'll never look at again after giving them a try. Some I purchase (especially if they are free) just to satisfy my addiction, some to review. Face it, like any other field of human endeavor where quantity becomes a measure there's going to be some good, some bad, and a lot of mediocre. Only the Apps I use frequently reside on my devices, although the addition of Folders in iOS4.x has made it easier for me to keep some Apps that fall into a specialty category for me. Examples of that are travel Apps. I have periods of my life when I travel quite a bit and longer periods when I don't. I used to remove the Apps during those longer periods and put them on as I was gearing up for a trip or two. Now they just reside in a Folder on my iPhone. Folders is one of the reasons I'm eagerly awaiting the iPad update to iOS4.x.
In the Apple App world, finding new Apps can be a chore. There's no pleasure in browsing the App Store as there are just too many Apps. Maybe that's a plethora of riches, maybe that's just a glut, but either way Apple has yet to find a way to make it an enjoyable experience even with the addition of a Genius hookup for Apps. For my money, the Apple App Store is a place you go to pick up something you already know about, not to shop around.
So, I rely on websites and Twitter, and of course at least one App to keep up to date when I have the time. That App is AppAdvice. You can access it on the web as well as on your iDevice, and at the moment it gives me the best run down of what's new and what's updated. AppAdvice runs a column or regular feature called "Apps Gone Free" that tracks when an App drops it's price to free. (They also update when there is a price drop as well.) This is handy, because I will frequently put an App in my Wish List if I don't feel like dropping the coin when I first hear about it. In fact, if I don't pull the plug on a purchase when I first hear and read about a paid App, I usually don't do so at all until or if it goes free.
So, here is a quick rundown of my strategy. I keep an eye on AppAdvice. If something strikes my fancy, I either purchase it or dump it to my Wish List. About once every two weeks or so I review my Wish List. If I'm still interested, I might make the purchase. In the meantime, I keep an eye on Apps Gone Free for any App that drops to that free zone, and if it does, I'll pull the trigger. So far, (and I guess you can say it is still early) buying Apps reminds me of buying DVDs back when I did that. If you bought right away you paid full price. If you waited around, the prices always came down on most things of interest.
For App Updates, I usually scan the App Store once in the morning and once in the evening. I'm more amazed when there are no updates than when I see updates available. If an App that isn't currently on an iDevice is updated, I'll usually sync it over and check it out to see what's new when I have the time.
I'm curious about the strategies of other App users, especially if you're on an Android device. What are your strategies? How do you look for Apps? Are you picky, or an App-aholic like me? Do you keep your Apps on your device if they aren't used frequently?
Let us know in comments.