If You Want Global LTE Roaming, You Should Carefully Consider an AT&T or Verizon/Sprint iPhone 5 Model (updated)
Like Apple's 'new iPad,' it appears that the iPhone 5 will have separate hardware versions depending on which carrier you select. Rather than a unified version that's locked to, or provisioned for, a specific carrier that was made available with the iPhone 4S, the iPhone 5 will see separate hardware models for the carrier you choose. The reasoning right now is the newness of 4G LTE technologies and the vastly disparate frequencies that different global carriers are allowed to operate their 4G LTE network on.
As the technology is so new, a multi-band LTE modem that would accommodate all the separate frequencies and bands used around the world is not yet possible at this time and this is forcing Apple to choose two different radios to accommodate the vast majority of the carriers out there.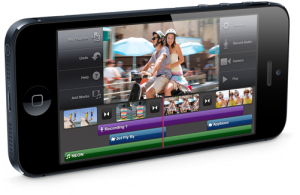 According to The Verge, there will be three separate models to choose from–a GSM model and CDMA model. The A1428 GSM model will be supported by AT&T and Canadian carriers while a separate A1429 CDMA model will be supported by Sprint, Verizon, and KDDI in Japan. AT&T's iPhone model would be capable of roaming onto Canada's 4G LTE networks given appropriate roaming agreements.
Ironically, however, it is the CDMA version of the iPhone 5 that will be compatible with LTE bands in more parts of the world, including those in the UK, Germany, Australia, Korea, and Japan. That said, Apple is only listing roaming in Japan as part of the CDMA U.S. model.
Apple's website breaks down the A1429 model into a separate GSM international and CDMA U.S. models. The U.S. model will be able to roam in Japan and the international model will work in Germany and the UK.
Users who purchase the iPhone 5 will have more decisions to make based on their usage in their domestic countries as well as international roaming.
For instance, here in the U.S., users will have to choose between 4G LTE coverage maps, 4G LTE speeds, and data pricing. Sprint is the only carrier to offer unlimited, AT&T's 4G LTE speeds is seen as the fastest, and Verizon has the most robust coverage map. Then, there is international roaming and which model will support 4G LTE roaming when traveling abroad.
Even if the iPhone model you choose does not support 4G LTE roaming internationally, you can still roam on HSPA+ and GSM. According to AT&T, the difference between 4G LTE speeds and HSPA+ is that 4G LTE offers speeds up to 3 to 4 times faster than HSPA+. HSPA+ is still plenty usable and it's what's currently being employed by AT&T on the iPhone 4S right now.
Until there's an LTE radio and modem that can pack in all the world's disparate 4G LTE bands and frequencies, users will have to continue to choose specific models to accommodate their needs.