iFixit says iPhone 4 has Gorilla Glass display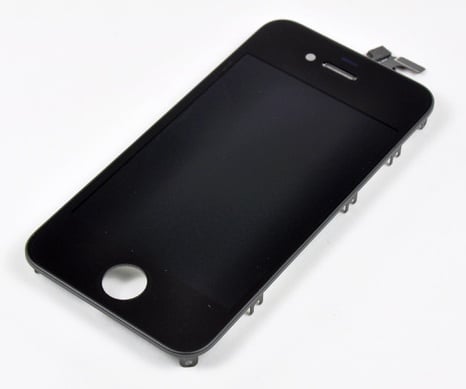 The guys at repair (and teardown) site iFixit got their hands on an iPhone 4 and promptly tore it down to its bare components. The teardown is well documented and photographed (if you're into that), but the big attention-getter is their claim that the front display is made of Corning's super-strong Gorilla Glass.
Gorilla Glass has earned more and more of our attention as of late. We first noticed it late last year when Motion Computing started using it in their Tablet PCs, including the recently released ruggedized J3500. I tried and failed to shatter a piece at CES 2010 and wound up winning a Gorilla Glass-equipped Motorola Droid in the process. From everything we know firsthand about the product, it can take a beating. Thus, the claim that the iPhone 4 is sporting this material is welcomed news.
This puts a serious debunk on a previous claim from iFix your i that their sample display shattered after three drops. Gorilla Glass is hardly indestructible, but I've seen it withstand worse than what they claimed caused that damage. Another oddity is that Apple is not using the Gorilla Glass name in promoting the product. They do mention it's made of aluminosilicate, which is also true of Gorilla Glass but they aren't taking advantage of (or helping) the growing brand. Actually, it's unclear exactly how iFixit knows the display is Gorilla Glass, as there do not appear to be any identifying marks. However, I trust them not to make such an assumption without evidence. Still, don't expect me to give my iPhone 4 a hammer test to find out.

This article may contain affiliate links. Click here for more details.