iFixit Tears Down the New iPad
We've already seen the new iPad hardware in action in a couple of hands-on videos, but until today, we hadn't actually seen the new iPad's hardware. What I mean of course is that we hadn't seen the pieces that power Apple's third-generation iPad. iFixit is now in the process of exposing all of that information and while we think we know what's inside, there is always a chance for a surprise or two.
As of now, there have managed to find at least one interesting little tidbit and that's the maker of the Retina Display that's found in their new iPad.
iFixit believes, based on the model numbers, that Samsung is the maker of the LCD display on the new iPad. Samsung is the company that's be rumored to be the supplier of the Retina Displays on the first batch of third-generation iPads and this seems to confirm that.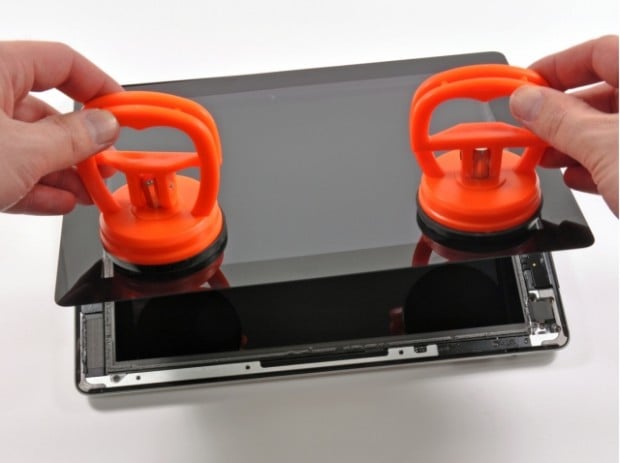 LG and Sharp are rumored to be coming on board to make displays which should help ease supply strain.
iFixit is currently tearing apart the new iPad's logic board and we now have our first look at the device's new dual-core A5X processor which is also made by, you guessed it, Samsung.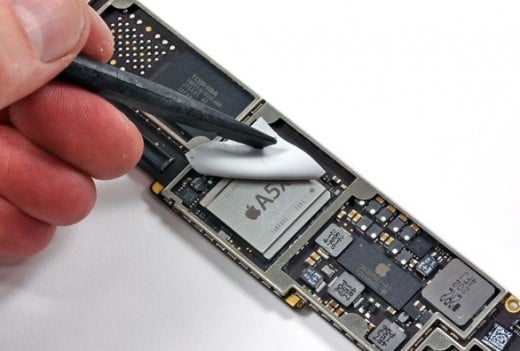 The logic board also has a Broadcom BCM4330 WiFi B/G/N chip which is responsible for the device's Bluetooth 4.0 capabilities.
That's as far as iFixit has gotten at this point but there will surely be a lot more revealed in the near future and you can check out the live teardown by heading over to their website.

As an Amazon Associate I earn from qualifying purchases.