iFrame Tablet Prototype on Video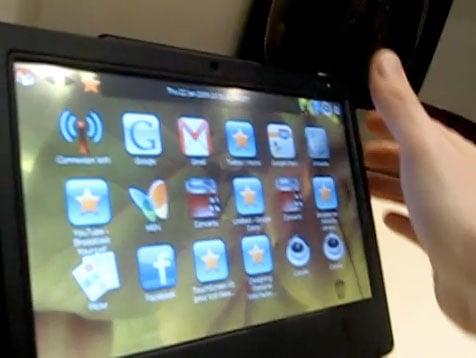 Oliver Seres has developed a very CrunchPad-looking like Tablet concept that is running a custom install of Ubuntu on an Intel Atom N270 processor, with space for 2GB of RAM, a rechargeable lithium-ion battery, an 80GB hard drive, and a 10.2-inch 1,024 x 600 resolution display. There's also a a 1.3-megapixel camera, dual speakers, and WiFi. The prototype is built on an Amtek 10L Slate. The blog post says they'd like to see it become a "Tactile Minitel" and the codeanme is the iFrame.
Check out the video after the jump.
Via Engadget

As an Amazon Associate I earn from qualifying purchases.