Ill-Gotten Gains Part 2 for GTA 5: All The Things In It
Video game developer Rockstar said that it was dedicated to slowly and methodically improving and adding new features to GTA 5. More specifically, the company said that it planned to treat the GTA Online multiplayer built-into the title like a separate game with a longer life cycle. Today, the Rockstar reaffirmed that commitment with the release of Ill-Gotten Gains Part 2, another huge update for GTA 5 and GTA Online.
Ill-Gotten Gains Part 2 is a pretty ambitious upgrade made free for GTA 5 players. Here's everything that's included in the Ill-Gotten Gains Part 2 Update and a breakdown of what you need to know right now.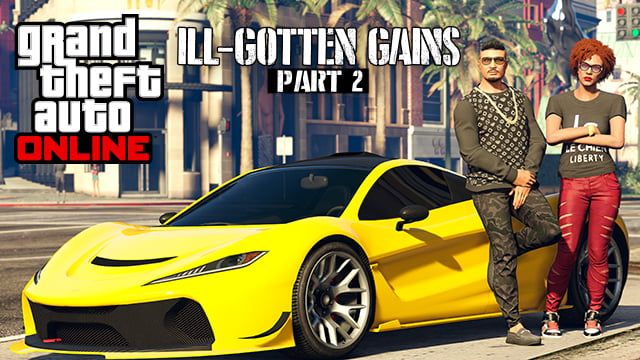 Ill-Gotten Gains Part 2 Cars
As far as large updates go, the Ill-Gotten Gains Part 2 update for GTA 5 is pretty much par for the course. Periodically, Rockstar releases themed updates that add all sorts of extras to the game. Often, you need to spend time in the game playing missions and pulling off a heist to get the stuff that these updates add.
Ill-Gotten Gains Part 2's new vehicle line-up is pretty extensive, even if there isn't anything as audacious as the gold-plated helicopter and plane that Rockstar added to GTA 5 in Ill-Gotten Gains Part 1.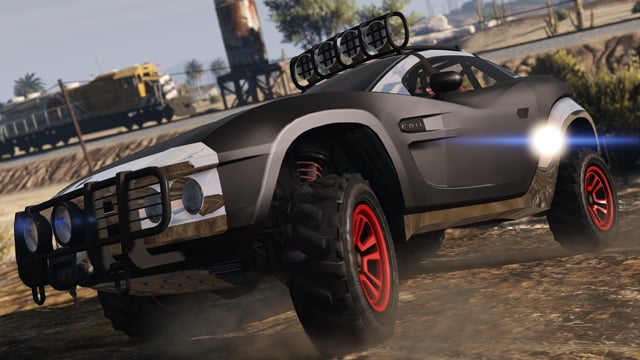 First there's the Coil Brawler. Billed as a sport utility vehicle for the wealthy, it offers GTA Online players the opportunity to travel in style and have the terrain of Los Santos available to them for a quick gateway. This is a huge addition for anyone who has spent all of their money in GTA Online looking stylish, only to realize that their vehicle isn't up to an extended police chase. For those who want to get away fast there's the Progen T20. The Dinka Vindicator is a luxury motorcycle that's capable of speed bursts, and the Vapid Chino is a pretty standard sedan.
A new luxury speed boat, the Lampadati Toro, is made from wood timbers and included in the Ill-Gotten Gains Part 2 update for GTA 5.
Ill-Gotten Gains Part 2 Weapons
Getting new cars, trucks and SUVs are a big part of the GTA Online experience, but not the only part. You need money to invest in new rides and vehicles. You get money in GTA 5's GTA Online by pulling off missions and heists. To do these things you need the right equipment. That's where weapons come in. There's a new Marksman rifle included in Ill-Gotten Gains Part 2 for GTA 5 that lets players with expensive taste get off a single devastating shot. New Knuckle Dusters let GTA Online players beat each other to death for a lofty price.
Ill-Gotten Gains Part 2 Clothes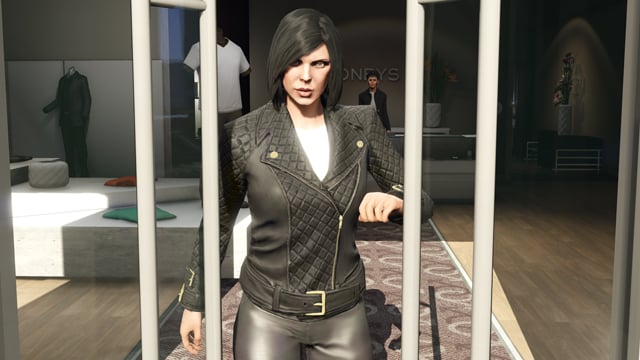 Rockstar promises an assortment of new clothing and weapons for Ill-Gotten Gains Part 2, but it's being pretty coy about that right now. You'll be able to find all of this new clothing at any apparel store inside GTA Online. It is being more specific about the new iFruit Snap Watch and other watches that are now available within the game. The iFruit Snap Watch is akin to the real-world Apple Watch that users can purchase for their iPhone. Players already have an iFruit smartphone in the game.
Ill-Gotten Gains Part 2 Title Update
Ill-Gotten Gains Part 2 isn't just about adding new content. With each new update Rockstar also adds features and stops bugs. Rockstar does this in what it calls title updates. Title Update 1.28, which is included with Ill-gotten Gains Part 2, adds a new radio station to the Xbox One, Xbox 360, PS3 and PS4 versions of the game called The Lab. Previously, only PC users had access to The Lab. Jobs created by the community can now be set in the game's military base and airport.
How to Get Ill-Gotten Gains Part 2
Getting the Ill-Gotten Gains Part 2 update for GTA 5 is pretty simple. If you already have a copy of the game and an Xbox One or PS4 connected to the internet the upgrade will download on its own, provided that you didn't turn automatic updates off on either console. Xbox 360 and PS4 users will need to download the update manually the next time they start the game.
To celebrate the release of Ill-Gotten Gains Part 2 Rockstar will give 25% in-game cash rebates to Rockstar Social Club members who purchase a new car through Legendary Sports on their in-game phone or computer.
GTA 5 launched back in 2013 on the Xbox 360 and PS3. Last fall it arrived for the Xbox One and PS4 packing better graphics and a new first-person camera mode that's not coming to older versions. The PC version of the game launched a few months ago. GameStop still sells new copies of GTA 5 starting at around $30.

As an Amazon Associate I earn from qualifying purchases.