I'm in Love with AirPlay, But Where's My Mac Support
When Apple announced AirPlay support for iOS devices in November 2010, I was skeptical of its usefulness, but now that I have had a chance to use two Airplay accessories I'm sold and wanting more.
AirPlay is a wireless streaming service built into iOS devices like the iPad and iPhone. AirPlay lets you stream audio to Airplay enabled devices like the Apple TV or to AirPlay speakers.
Over the past month I have used the Apple TV to stream music and video to my HDTV and home theater system. In truth, AirPlay is the primary reason I got the Apple TV, and my most often used feature. I love how easy it is to stream content to the larger screen and better audio system.
Lately I have spent more time working in my living room and dining room as I watch over our new puppies. I was missing the nice audio setup from my office, and flat-out disappointed with the speakers on my MacBook Air and iPhone. Thankfully I have a nice home theater system right on the other wall. Thanks to the Apple TV I can stream my Pandora, Rhapsody and Audible content right to the larger system for better sound, and in my case better productivity.
I also used the AirPlay video mirroring feature to put Hulu on the big screen when we missed an episode of Modern Family. While I wish this was smart enough to take over the full screen, I liked the simplicity of finding and playing the show on the iPhone over text entry on the Xbox 360.
I've also been reviewing the Philips Fidelio AD7000W Airplay speaker, a $200 standalone speaker system that is easy to move throughout the house, or even onto the deck. This systems connects to WiFi and allows me to AirPlay music and audiobooks to the compact speaker from my iPhone or iPad. So far I am impressed with the speaker system, though I had to move it out of my bedroom because the blue LED was bright enough to wake the dead. Still, the ability to easily put my music on this speaker without wires is very nice.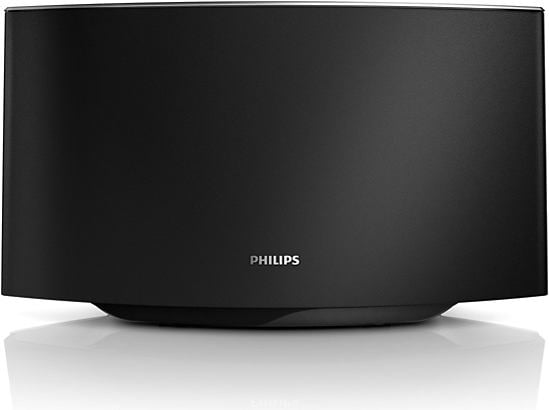 I've found that AirPlay is more reliable than Bluetooth methods I have tested in the past, which I commonly had to re-pair or get closer to a device for things to work. I've yet to have my iPhone lose an AirPlay device.
So What's missing? AirPlay for Mac.
I would be so much happier if I could use AirPlay on my Mac to stream music and video to my HDTV via the Apple TV. Intel offers a similar solution called Wireless Display found on practically all new Windows notebooks using an Intel Core i 2nd Generation processor, so it boggles my mind that Apple can't offer a similar service on Mac's costing double. Especially since the MacBook line uses Intel Core i 2nd Generation processors.
It could be that Apple is waiting for the technology to improve, as there is a small lag in video on the screen vs. video on your notebook, but I'd settle for that. I also want to be able to wirelessly stream my web audio to the AirPlay speakers and Apple TV. AirFoil for Mac can do this, but I'd prefer a built-in solution that doesn't need to close a program to hijack the audio.
Are you an AirPlay user? What more do you wish you could do with AirPlay?