Images of Sony Honami Camera Phone Leaked Ahead of IFA Debut
Another hotly anticipated smartphone that's expected to make a splash in Germany this year at the IFA trade show is the Sony Honami i1 smartphone. The Android-powered device is expected to be a camera-centric phone that will allow Sony to better position itself against Samsung and Nokia in the space.
The images were posted to China's Weibo website and reblogged on BGR. These are among the clearest images we've seen of the Sony smartphone.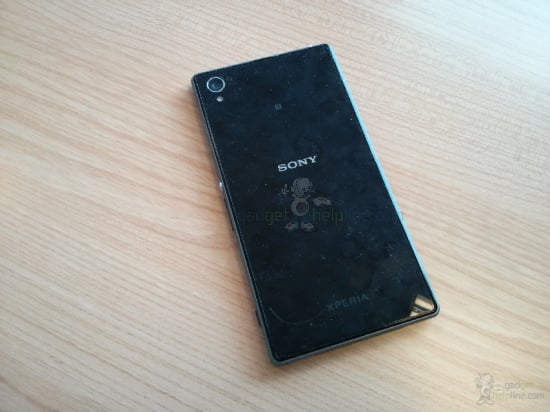 The Honami i1 is believed to sport a 20-megapixel Exmor RS sensor. What's new and unique about this smartphone is that Sony will be packing a larger sensor that's usually made for point-and-shoot cameras into this smartphone. The sensor size will be a 1/2.3-inch sensor, which is larger than sensors used on most smartphones today, but still smaller than the 1/1.5-inch PureView sensor that's equipped on Nokia's Lumia 1020 Windows Phone 8 device that we recently reviewed.
READ: 4 Camera Phones to Keep Watch For in Late 2013
A larger sensor is better for photo enthusiasts as it will give better creative control with the camera and could help in creating better shallow depth of field, or bokeh, in photos with good subject matter isolation.
Other rumors for the phone include Sony's potential use or implementation of interchangeable lenses and Sony's use of high-grade G glass optics for the lens cover. 4K Ultra HD video recording has also been rumored, though this may be an unlikely feature as there aren't too many affordable 4K HDTVs around to play back content.
The high-end device is widely anticipated to pack a waterproof and dustrpoof chassis borrowed from the Sony Xperia Z today, along with a capaciously large 3000 mAh battery, micro SD card slot alongside 16 GB storage, and 2 GB of RAM. The device is also rumored to come with a 5-inch full HD display, similar to that on the Xperia Z and ZL smartphones.
The device will also pack new software, including a new camera UI, on top of Google's Android OS.
Sony has a press conference scheduled for September 4 at the IFA show, and the Honami will likely debut there. The phone would likely pick up branding under Sony's Xperia mobile product line, and Honami is likely a code name. It's still unclear at this point if the device will launch in the U.S. and under which carrier(s). The Xperia Z was announced at the beginning of the year, but has only recently been announced by T-Mobile US so it may take Sony some time to ink out carrier partnerships in the States.