Incipio USB-C Accessories Bring Expansion to New MacBook
USB-C is becoming more and more popular, thanks to the implementation in the new 12-inch MacBook. However, Incipio is looking to fix the problem that most people have, which is the one USB port on the MacBook.
The company has announced a handful of new USB-C accessories that you can use with the 12-inch MacBook or any other USB-C-equipped device.
First, there's the Dual Port Hub, which comes with two USB ports for charging or syncing your USB devices. The USB-C plug can be retracted into the hub for easy storage while on the go and will be priced at $25.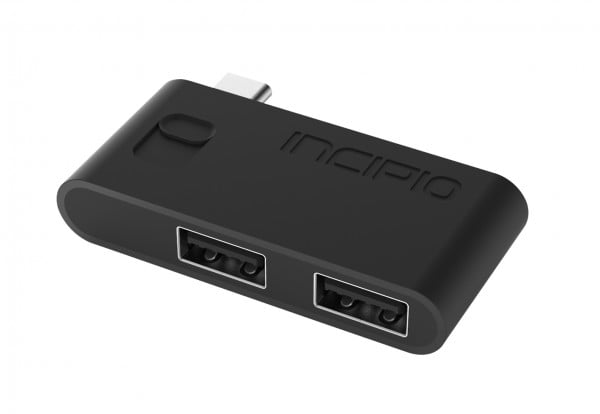 The USB-C Dock plugs into a USB-C port and expands it to give you HDMI, ethernet, and a USB port. There's also a passthrough USB-C port for charging. This accessory will be priced at $79.
Incipio also announced the OffGrid Portable Backup Battery pack, which comes with both USB-C and USB-A ports for charging your various devices. There will be two models available: A $99 version that comes with an 8,000mAh battery, and a $129 model that has a 12,000mAh battery.
There will also be a USB-C car charger and wall charger, with the wall charger having an extra USB-A port. Both devices will sell for $35.
All of these new accessories will be available at some point during the second quarter this year.
Incipio also announced new ClamCase keyboard cases this week for all of the newer iPads, including one for the new iPad Pro, as well as others for the iPad mini 4 and iPad Air 2.