Incredibly Life-Like Painting of Morgan Freeman Created on iPad
When iPads first hit the scene the prevailing wisdom was that they were consumption only devices. Well, that changed. Individuals from many walks of life began using them to create content in multiple disciplines. I've said this before, I don't think Apple even envisioned the many uses that would be discovered with these devices. Digital drawing and painting began to show life early on and continues to mature as does the iPad, and the Apps created for it. The App Store has quite a few Apps that allow would be artists to try their hands (or fingers) at creating something special.
There are many examples of beautiful iPad creations, but this painting of Morgan Freeman is certainly one that makes you sit up and pay attention. It's been popular all over the web and rightly so. It took U.K. artist Kyle Lambert 285,000 brush strokes and over 200 hours to create the image you see posted here. Lambert used the App Procreate, which is high on many lists of great art Apps for the iPad.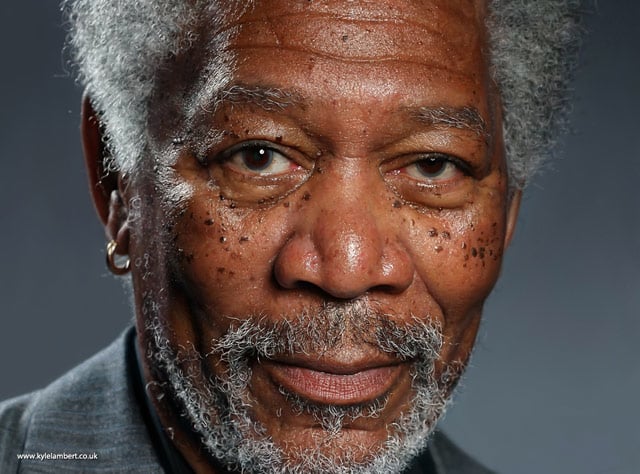 I showed this around last night to several folks who each didn't believe me that it was a piece of digital artwork instead of photo.
As an artist in a different medium, I'm always amazed how easy it is to take the efforts behind creation for granted once you're presented with the final product. The video below which is quite hypnotic to watch, unfolds the process a bit.
You should also take a look at the other artwork on Kyle Lambert's site. Quite impressive.