Independence Day GTA Online Event: 3 Tips for Fast Cash
With its newly revealed Independence Day GTA Online Event video game developer Rockstar Games is rewarding anyone and everyone who decides to spend some time in GTA 5's online multiplayer mode with deep discounts and character bonuses.
Rockstar announced the Independence Day GTA Online Event in a post on its Rockstar Newswire blog earlier today. GTA Online is the dedicated multiplayer experience that Rockstar includes with every copy of GTA 5 that it sells. Playing during the Independence Day GTA Online Event could mean big upgrades for your in-game character and faster leveling. Rockstar is promising double RP and cash bonuses for players on the PC, Xbox One, PS4 and more.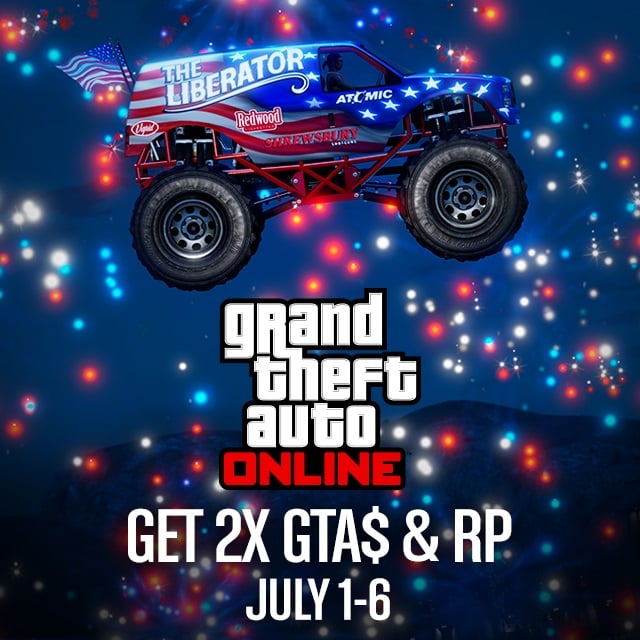 Here's some tips on taking advantage of the Independence Day GTA Online Event and what's events should be at the top of your list when you jump in this weekend.
Do Any Job or Activity You Want for Faster Leveling
When you first play GTA 5's GTA Online multiplayer you'll notice just how limited your character is in the beginning. That's on purpose, by competing against more players and doing more activities in the game world you earn RP. RP then unlocks new weapons at AmmoNation and other activities you can do.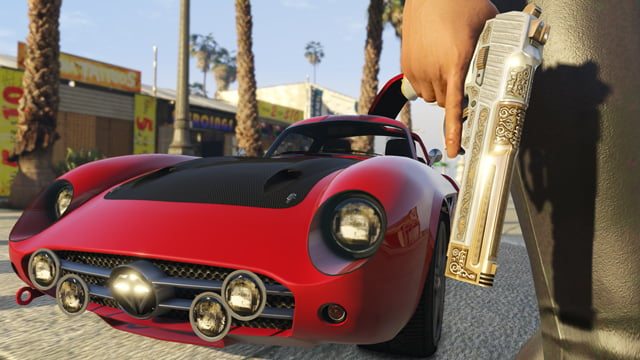 During the Independence Day GTA Online Event, Rockstar is promising double the amount of RP on all jobs and activities. What this means is that absolutely anyone can pick a Job or activity in the game that they like and do it to level faster than they could otherwise. What's more, the boosted RP doesn't seem to have a cap, meaning GTA 5 players can play as long as the event lasts and finally reach the same level as their friends. From bike races to death matches, you can level up in half the time it'd normally take you for this weekend only.
Do Any Online Playlist and Get More Cash
The GTA Online experience is built around two things mostly. There's RP, which determines what activities are available to you, what vehicles are readily available and what you can purchase from AmmoNation. In-game cash is just as important in GTA Online and the Independence Day GTA Online Event makes it easier to get ahold of more of that too.
Read: Why & How to Make Money in GTA 5's GTA Online
Rockstar has ruled out a new dedicated Independence Day GTA Online Event that lets users get double the amount of cash they'd normally get for completing playlists in GTA Online normally. Americana packs parachuting, giving you a fun way to earn cash as you drop from planes in the vast GTA Online world. Land of the Free is a capture game type. Mud, Sweat and Gears is a race.
Keep playing the dedicated the Independence Day GTA Online Event for more and more cash this weekend. The more you play, the easier it'll be for you to afford an upgraded hideout, weapons and the other amenities that GTA Online offers to players flush with currency.
Read: All The Properties You Can Buy in GTA 5's GTA Online
Get the Right Equipment For Less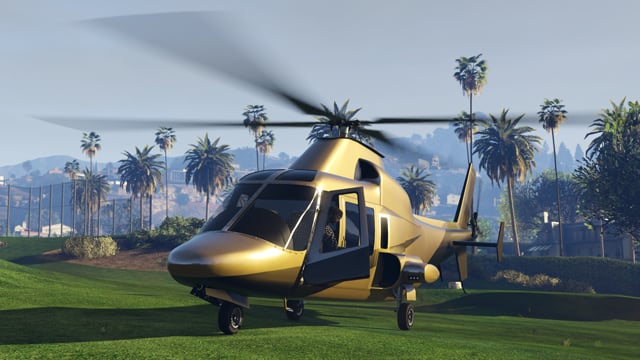 Stacking RP opens more activities to you – like Heists for example. Now use all of that cash you earned during the Independence Day GTA Online Event to pick up everything you need to get more advanced missions done.
During the Independence Day GTA Online Event Rockstar is slashing the prices of anything and everything you can purchase in GTA 5's GTA Online. AmmoNation has 25% discounts on every possible weapon in the game. Vehicles, clothing and extras are part of the deep discounts too.
Rockstar is encouraging GTA Online players to pick up its special Independence Day themed extras during the event. Back are the giant Liberator monster truck and Sovereign motorcycle, both of which are purchasable through a web browser in the game. All of the game's clothing stores offer Independence Day attire. There's also a special Fireworks Rocket Launcher available for purchase.
The Independence Day GTA Online Event for GTA 5 kicks off today, July 1st and runs until Monday, July 6th. All versions of GTA 5 unlock GTA Online. GTA Online for Xbox One, PS4 and PS3 includes some extras like a first-person view so that you can actually become your character. That being said, GTA 5 for the Xbox 360 and PS3 will work just fine for anyone who already have those versions and simply want to jump back in to experience this week's event.
A new copy of GTA 5 costs $59.99 from GameStop for Xbox One, PC and PS4 users. New copies for Xbox 360 and PS3 users are selling for $29.99, which is pretty reasonable considering how popular the game still is. Used copies of all versions of the game run roughly $5 below the price of a new copy. Both Microsoft and Sony sell digital versions of GTA 5 that come complete with GTA Online for $59.99 in their respective stores.

As an Amazon Associate I earn from qualifying purchases.