India's $35 Tablet Set to Launch Later This Month
It appears that India's much delayed $35 tablet is finally ready for launch as The Times of India reports that the government sponsored device is expected to make its anticipated debut at some point this month.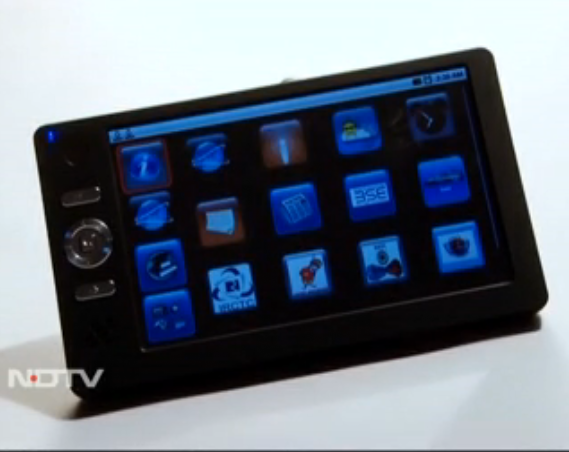 The Sakshat tablet will apparently arrive in bulk, around 10,000 units, to IIT (Indian Institute of Technology) Rajasthan by the end of June and will cost around 2,200 rupees apiece.
After June, 90,000 more tablets will be readied for launch and those will evidently cost the same amount although there is hope that the government might actually subsidize the cost even further which would drop it to $1110 rupees or half the cost.
India's tablet is going to be running Linux and it will arrive with a feature set that offers a  7-inch touchscreen, built-in keyboard, Wi-Fi, USB port, 32GB's of on board storage, and 2GB of RAM. Not bad for the price.
If the tablet is finally able to make it to market, it will been a long journey as the Sakshat was originally announced as a $10 tablet all the way back in February of 2009.
Via: Engadget