Info Starting to Flow on Windows Vista SP2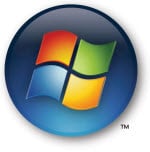 Mike Nash on the Windows Vista Team Blog is talking about the release process of Windows Vista SP2 and some info on what we can look forward to. Vista SP2 is in Beta now and will be rolled out slowly. Timing of general release is based on feedback from those doing the testing.
In addition to previously released updates since the launch of Windows Vista SP1, Windows Vista SP2 contains changes focused on supporting new types of hardware and adding support for several emerging standards:
Windows Vista SP2 adds Windows Search 4.0 for faster and improved relevancy in searches.
Windows Vista SP2 contains the Bluetooth 2.1 Feature Pack supporting the most recent specification for Bluetooth Technology.
Ability to record data on to Blu-Ray media natively in Windows Vista.
Adds Windows Connect Now (WCN) to simplify Wi-Fi Configuration.
Windows Vista SP2 enables the exFAT file system to support UTC timestamps, which allows correct file synchronization across time zones.

As an Amazon Associate I earn from qualifying purchases.