Injustice 2 Release Date, Editions & Pre-Orders
Built by the same studio that gave gamers the modern Mortal Kombat series, Injustice was a comic fan's dream. Enough with the arguments over which super heroes would be able to defeat others, Injustice gave gamers a chance to live out their fantasy. Players finally got their chance to be the Batman, Wonder Woman and Super-Man and take each other on. Early last year, publisher Warner Brothers revealed the Injustice 2 release. Now, we're finally learning all the little details concerning the game, like the Injustice 2 release date, which versions stores will have on their shelves and what gamers get when they place their trust in developer NetherRealm and purchase the game early.
Injustice 2 will bring with it an all new chapter in the saga that was started with the original. Batman is working to piece the world back together after the events of the first game. As if out of nowhere, Brainiac enters the picture, once again forcing Batman to recruit a team of heroes and save the world at any cost.
Injustice 2 will keep the mechanics of the first game, including the super meter that allowed players to unleash devastating attacks as their favorite DC Comics characters. It'll also tread new ground. It has an all-new customization system that lets players add their own spin to their most beloved playable characters in the game.
The Injustice 2 release date is quickly approaching. It's time to get ready.
Injustice 2 Release Date
Injustice 2 was first announced back in 2016, just as the gaming industry was getting geared up for that year's Electronic Entertainment Expo. At the time, NetherRealm was still focusing heavily on Mortal Kombat X, the highly successful fighting game that shares some features and code with Injustice 2. That original announcement made it clear that NetherRealm had plans to release a new edition of the game, but didn't offer any additional details.
We now know that the Injustice 2 release date is May 16th for Xbox One and PS4 users. Warner Brothers Interactive Entertainment is aiming for a worldwide release on that day. Injustice 2 will also get releases on iPhone, iPad and devices running Google's Android operating system. It won't come to the Xbox 360 or PS3.
Injustice 2 Editions: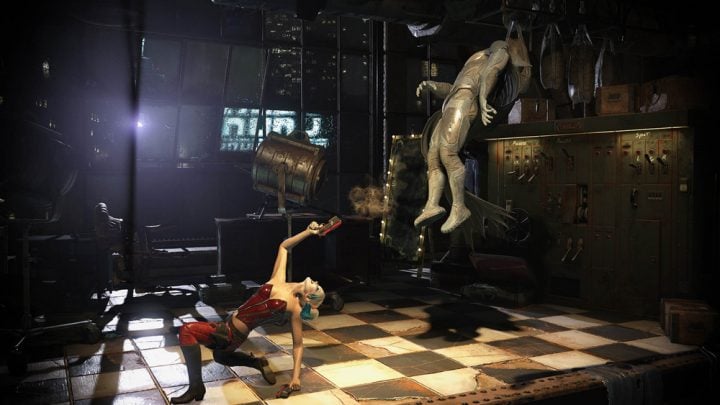 Injustice 2 will come in three different flavors. This way, buyers can decide whether they want a completely barebones experience or everything with a single purchase.
Injustice 2 Standard Edition
The game's standard edition will simply include the game and any available pre-order extras given out by the retailer you make your purchase at. It'll sell for $59.99, the same as other base games.
Injustice 2 Ultimate Edition
Injustice 2 will include a decent amount of heroes, but players can get more through purchasing downloadable content for the game. Injustice 2 Ultimate Edition costs $99.99 and gets users those 9 add-on fighters, skins to customize their favorite characters and a gear shader. Only this version comes in a special SteelBook case.
Injustice 2 Digital Deluxe Edition
Lately, video game publishers have offered up enhanced versions of their games available exclusively through online outlets. Injustice 2 has one. It's called Injustice 2 Digital Deluxe Edition. This version of the game is only available directly through the Xbox Store and PlayStation Store, though you can purchase codes to unlock it at Amazon, GameStop and Best Buy.
It includes just three extra fighters, a gear shader, a character skin for $79.99.
Injustice 2 Pre-Orders & Pre-Order Extras:
Injustice 2 pre-orders have already kicked off online and at different retail stores. Best Buy, GameStop and Amazon can all have the game on doorsteps the day it releases.
GameStop is giving out free Injustice 2 posters to gamers that place a pre-order there. That's in addition to the Darkseid playable character. Placing a pre-order with GameStop also gets you a code for a Darkseid playable character.
Amazon has both versions of the game available for pre-order now. Those that pre-order the game from the online retailer won't get access to the Darkseid playable character. At least, it's not listed as a perk for those that pre-order there.
Injustice 2 buyers get a theme to customize their console with when they pre-order in the PlayStation Store. Pre-ordering through the Xbox Store gets shoppers Darkseid.
Injustice 2 Deals
Right now, there are only two ways for you to save on Injustice 2. Both of them involve a subscription of some kind.
Best Buy's Gamers Club Unlocked service will slash 20 percent off the cost of the game when members buy a physical copy. Amazon will do the same for members of its Prime service. To get the savings at Amazon, shoppers have to make their purchase before the game's official release date or soon after. Amazon Prime costs $99.99 a year. Gamers Club Unlocked is $30 for 2 years.
Good luck with the Injustice 2 release. Batman and his new team of assembled super heroes are going to be in for a battle like they've never experienced before. NetherRealm is planning a gameplay reveal for Twitch on January 24th.