Injustice 2 Release: Everything That We Know
Super heroes fighting other super heroes. Injustice: Gods Among Us shouldn't have been a hit game, if the normal trappings of superheroes are an accurate indication of what fans love. Injustice was dark and filled with tension. In the game, you were a superhero tasked with bringing down a mistaken supervillain. Injustice: Gods Among Us sold well. In fact, it sold so well that Warner Brothers recently confirmed the Injustice 2 release rumors that were swirling about.
Here's what we know about the now leaked Injustice 2 release.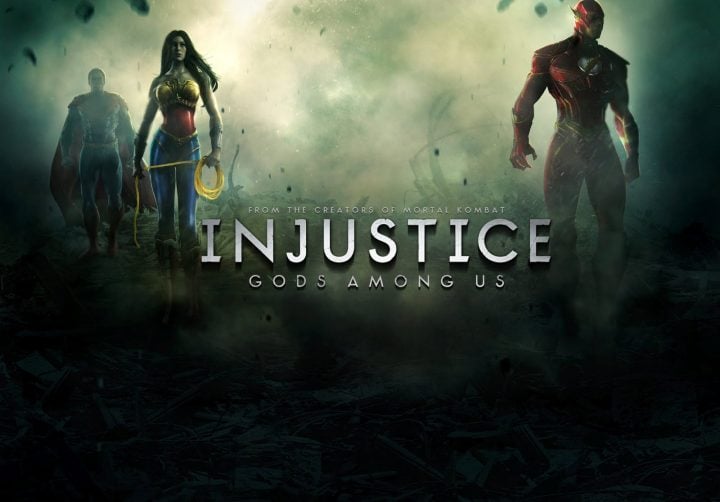 Injustice 2 Release Window Confirmed
Warner Brothers confirmed the Injustice 2 release on June 8th, just a day or so after a poster leaked by video game retailer GameStop first hinted that there would be a sequel to Injustice Gods Among Us. 
Early on, there was lots of talk about Warner Brothers gearing up for a possible late 2016 launch of Injustice 2, but with the reveal, the publisher confirmed that's not the case. Injustice 2 will launch sometime in 2017. Exactly when in 2017 remains a mystery. There's no exact release date or even an indication of what season the game will launch in.
The game will be developed by NetherRealm, the developer on the first game. Injustice 2 is coming to the Xbox One and PS4.
Injustice 2 Characters Confirmed
Because this is such a recent reveal, there's very little we know about Injustice 2's story and character line-up. In Injustice: Gods Among Us, Batman ends up in a different reality, one where Superman has turned into a dictator after being tricked by Lex Luthor. Video game developer NetherRealm developed the first title in the now confirmed series. NetherRealm also works on another huge property for Warner Brothers Interactive, Mortal Kombat. Injustice used the same solid mechanics that NetherRealm uses for Mortal Kombat.
Different heroes have unique special attacks and combos. The characters in the game are very, very brutal and different from other interpretations in comics and movies, which lends the game's story a very dark tone. Those that like the game praise it for its story. Some maybe even like it more than they like the fighting mechanics.
Read: Mortal Kombat X: 3 Things to Know Ahead of Release
Batman makes an appearance in Injustice 2. He's in the leaked poster, glowing green as if he's picked up a new trick since the last game. He's also in the trailer that Warner Brothers posted to video site YouTube today.
The trailer begins with the Flash getting pulverized by Superman. After taking a beating, The Flash dawns a suite of glowing armor that gives him the power he needs to tip the battle in his favor. The Batman attacks Flash next, seemingly finishing him off with a grenade strapped to his chest. The grenade explodes.
Batman is attacked by Aquaman. Early on, it looks like Aquaman has won the battle, then Batman dons some glowing armor of his own. Supergirl shows up next and the entire group dawns armor before rushing toward each other to battle. All through the trailer, a voice seemingly makes references to a pit that allows him to evolve and be reborn; it's almost as if someone is discussing the Lazarus Pits that R'as Al Ghul uses in other DC Comic properties to come back to life.
A tagline on the poster hints at the Injustice 2 story somewhat. It says that "Every battle defines you." Whether the poster is talking about "you" as the player or the heroes themselves is up for some debate. It could be a hint that Batman's battle in the first game might have been the cause for what's going on in the new game.
Injustice 2 Release: What We Don't Know
We simply don't have enough information to even guess at the Injustice 2 release window. For now, all we have is that 2017 reference to go by.
It's not yet clear where the enhanced suits of armor came from, but they appear to be very central to the game's plot and mechanics. Theoretically, they could offer an all-new dimension to combat system from the earlier game.
Injustice 2 pre-orders have started at GameStop, but only for the basic editions of the game. Those that pre-order get that poster from the Injustice 2 leak. For sure, there'll be enhanced versions of the game. Look for Warner Brothers to talk about those closer to release.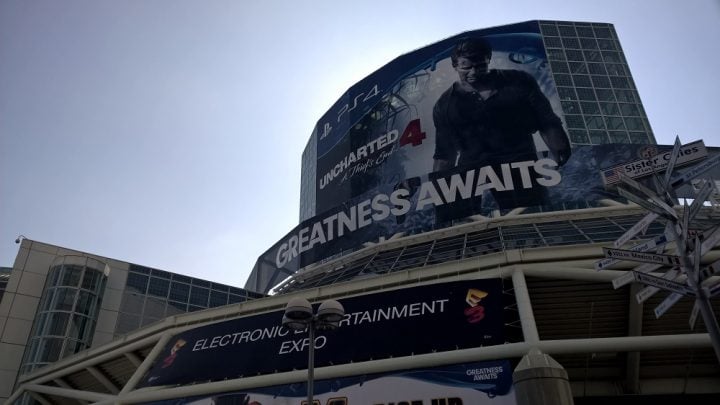 Read: E3 2016 Date, Schedule & More
We'll absolutely hear more about Injustice 2 during E3 2016, even though Warner Brothers doesn't plan on launching the game until next year. Whether brawling superheroes will turn out to be as big of a draw as it was with the first game is unclear. It is clear is that Warner Brothers is hoping it can capitalize on the fighting video game genre and obsession with superheroes once again. The company just may succeed.
We'll have any information on new mechanics that the game offers players and the story behind Batman and The Flash's battle, should Warner Brothers provide that during E3.

As an Amazon Associate I earn from qualifying purchases.