Inside Look at the Sales of a Popular iPhone App
The developers of Camera+, a very popular iPhone app, shared detailed information about how many copies of the application were sold over the past couple of months.  The company behind the app, tap tap tap, blogged that almost 400,000 copies have been sold, bringing in over half a million dollars.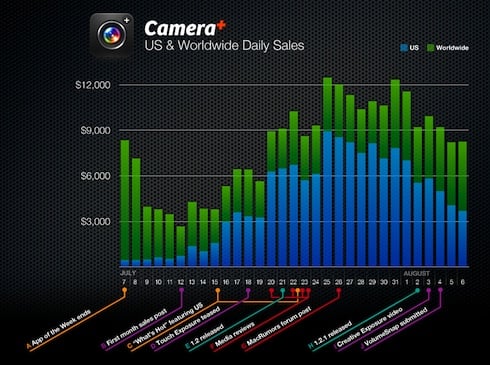 Tap tap tap provided a couple of charts detailing how sales are going in the U.S. compared to the rest of the world and which promos moved the needle. It's very interesting to me that for some periods of time, the U.S. makes up a small minority of Camera+ sales.
https://www.youtube.com/watch?v=6sel5YosY68
Camera+ is my favorite camera app and has earned a place on my iPhone 4's home screen. Camera+ makes it possible to take better photos thanks to a stabilization feature, white balance correction and other controls. It also has simple editing features and social network sharing.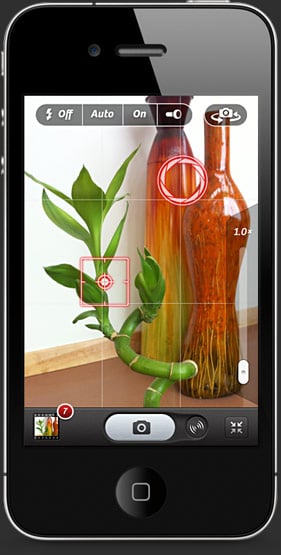 As an Amazon Associate I earn from qualifying purchases.