Instagram's Android Release Not That Close After All
We can't wait for the Instagram Android to launch so we can enjoy all of those popular iPhone photography and sharing features found in the app. So we were excited to see that a notification for Instagram for Android appeared on a Galaxy Tab in early February, but it looks like the imminent launch was too good to be true.
Sadly, Instagram for Android doesn't seem any closer than it was in December when Instagram confirmed that it was working on a version for Android.
(Read: Forget Instagram for Android, Try Streamzoo)
Android Police had the keen eyes to notice that the screenshot which had all of us so excited about an impending launch was actually a spam ad pushed by one of the many crappy apps using AirPush to put notification in your notification panel. Sure enough, if you look at the notification bar logo, you'll see the familiar icon used by AirPush and other malicious advertiser and app creator.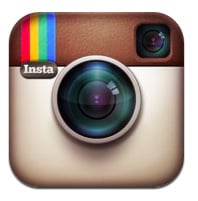 Just like the fake Pinterest app for Android we called out this month, the Instagram for Android app does not exist, or if it did, the app was a fake one, designed to push more ads to your Android.
If you aren't familiar with Instagram, it is an awesome photography app that lets you add filters to your iPhone photos and share them with other Instagram users or out to social networks like Facebook and Twitter. There are plenty of cool photography apps available, but Instagram can't come to Android fast enough.
While you wait, check out these Android photography apps to help you take better photographs and have fun with filters until Instagram for Android arrives.

As an Amazon Associate I earn from qualifying purchases.