Instagram Bolt Announced to Take on Snapchat
Yesterday Instagram quietly announced a new photo and video messaging service called Bolt. In a similar fashion as Snapchat, or Facebook's recently launched Slingshot, Instagram Bolt enables users to send pictures or videos to a friend, one that will self destruct after it has been viewed.
Snapchat has been around for quite a while, and by now most should be familiar with the idea behind sending images that will disappear after they've been viewed. Whether its for fun, or for privacy reasons. Today Instagram wants to offer the same thing, with a twist.
Read: Facebook Slingshot is a Snapchat Clone
Even though Facebook has a very similar feature with Slingshot, the company that actually owns Instagram as of last year, they felt another photo and video messenger service was necessary. That being said, Instagram is extremely popular with millions of users so this could be another hit for the company.
However, Bolt isn't just another app. You can't control what you send, or edit it. One tap instantly takes a picture or records a video, and once you let go, it sends. You share the world as it happens, rather than tweaking it or adding filters. It's almost the opposite of what Instagram offers.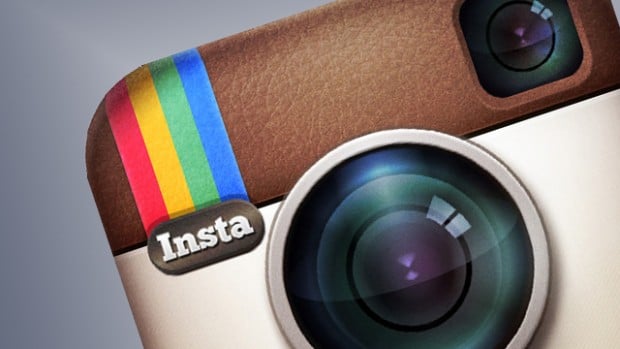 With Instagram Bolt, users can quickly and easily snap a picture or record a video all with a single tap. Then send this to any person they'd like, but only one person at a time. This is the only difference between Bolt and Snapchat, which allows users to send a Snap to as many friends or people as they choose. Then, just like Snapchat, once the image or video has been viewed the user can swipe it aside and it's permanently deleted. Essentially self destructing after being seen.
Instagram Direct is another similar feature, letting users send private pictures or videos to friends or followers, but those don't self destruct like Bolt or Snapchat. Why each company feels they need to offer yet another photo messaging service is beyond us, but to each his own.
Add in the fact that Instagram has its own built-in communication and messaging, this could simply be Instagram trying to steal even more users from the popular Snapchat. Instagram already has a massive following that's much more successful than Snapchat, and by adding the few features that made it stand out, they could capture even more of those users.
As we mentioned above, Bolt has a few differences when compared to the others. For one, you can only send a picture or a video to a single user at a time. And for two, there's no filters or editing allowed. Bolt requires you to send and share the world as you see it, as it happens, not covered in Lo-Fi filters.
The user selects who they'd like to send the picture or video to, and then with a single tap of the big red button shown above the image or video is instantly captured. The second you let go it's sent. No making sure you look good first, no editing. So much for making the perfect duck face to share with the ladies.
However, users are able to easily caption photos or video, and then once one is received it only takes one tap from the receiver to instantly reply with his or her own photo/video.
Read: Instagram Direct Unveiled for Selective Photo Sharing
So When can you try Instagram Bolt? Sadly we're not sure. Today the service launched for iOS and Android in New Zealand, Singapore, and South Africa, and Instagram hopes to offer it to more regions once they know they can scale the experience for a wider audience.
For those wanting to give it a try today head to the App Store, or check it out on Google Play.