Instagram Coming to Windows Phone 8 When Lumia 928 Launches?
Popular Facebook-owned photo sharing service Instagram may launch its app for Microsoft's Windows Phone 8 platform alongside the launch of Nokia's new Lumia 928. New rumors suggest that the app, which has long been rumored for the platform, would arrive alongside several other apps this spring, including Temple Run 2 and Jetpack Joyride.
Rumors of Instagram and these two other apps are being reported by WM Power User.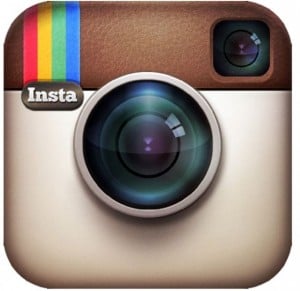 The Lumia 928 is rumored to be making its debut on Verizon Wireless this May. It's unclear at this time if other carriers will also offer the Lumia 928. Nokia's range of Lumia smartphones is currently available on AT&T Mobility, T-Mobile USA, and Verizon Wireless, with Sprint Nextel still without a Windows Phone device in its portfolio at this time.
Instagram's timely arrival with the Lumia 928 may make sense as both the service and the device are geared towards mobile photographers. Instagram is social network that's entirely built around sharing quick square-cropped photos while the Lumia 928 has been rumored to continue improvements on the PureView 2.0 camera technology that debuted on the current Lumia 920 flagship.
Nokia had also previously stated that Instagram would be coming to the platform.
The phone will continue to have the same low-light photography capabilities without the need for additional lighting provided through a flash thanks to optical image stabilization technology that allows the phone to keep the shutter open for longer as well as a wide aperture to let in more light. The OIS mechanism will also help users record shake-free 1080p full HD videos as well. On top of that, the Lumia 928 will forego one of the dual LED flashes that are present on the AT&T Lumia 920 and instead gain a brigher Xenon flash. Xenon flash technology has long been employed in point-and-shoot cameras for its bright light and ability to render colors more naturally whereas LED flash can overexpose an image, cause ghosting and flares, and produce washed out colors.
No additional rumors about these apps were presented, but given the demand for Instagram on Windows Phone, this will be a welcomed addition for Microsoft's platform, which is a distant third still in the smartphone race. More recently, Nokia had created a #2InstaWithLove app in a bid to petition Instagram to develop and release a native app for Windows Phone.

As an Amazon Associate I earn from qualifying purchases.