Instagram Hyperlapse iPhone App Beefs Up Video Recording
Instagram hasn't settled with just its flagship photo sharing app on iOS. In fact, the Facebook-owned company has launched a new camera app called Hyperlapse that adds a dose of steroids to your videos.
Hyperlapse is a free download that's available in the iTunes App Store, and if you're wondering what it does, it's all in the name. If you're not familiar with what a hyperlapse is, it's essentially a moving time-lapse video. If you seen time-lapse videos before, you'll notice that the camera is usually stationary and doesn't move. However, with a hyperlapse, the camera's position constantly moves, adding a new perspective to time-lapse videos.
However, creating professional-looking hyperlapse videos takes a lot of time and patience, and usually requires professional photography or video gear. However, Instagram's new Hyperlapse app claims to do it easily with just your iPhone or iPad in hand.
The app uses your iPhone's gyroscope during filming and then levels out the footage, similar to stabilization techniques used in many cameras and video-editing software. From there, the app then speeds up the video to create the time-lapse portion. And then, it combines the two to create a hyperlapse. It's sort of hard to explain, but the short video below does a good job demoing the technology.
https://vimeo.com/104362903
You can also choose different playback speeds in order to have a slow time-lapse or a quick one. You can choose speeds of up to "12x," which will result in a quick time-lapse video that makes time fly by in the video. However, you can keep the video at "1x" and still have the image stabilization intact, meaning that you'll have a normal video, but it will be steady and void of any camera shake.
You can choose to save the video to your iPhone or iPad, or share it on Facebook or Instagram. What's perhaps the best feature of Hyperlapse is that you don't need a Facebook or an Instagram account in order to use the app.
The developers note that an Android version of Hyperlapse is planned, but Instagram is simply waiting on Google to update its Android Camera APIs.
Instagram has worked on several projects as of recently. It soft-launched a Snapchat clone called Bolt in a few markets earlier this year. That has yet to take off into other markets, including the US, so we'll have to wait and see what the company decides to do with it in the near future.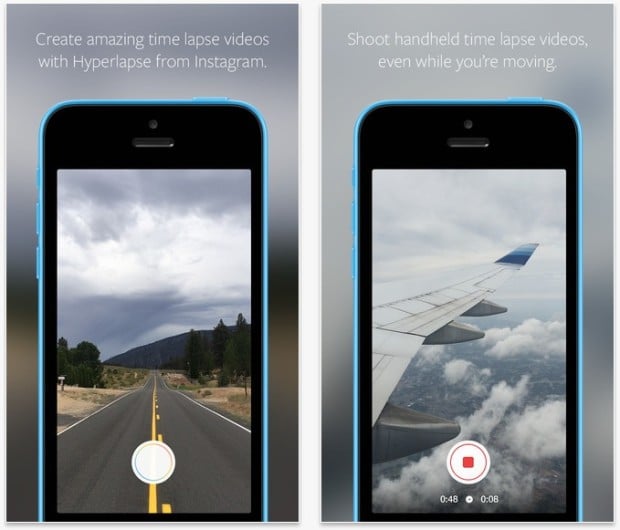 Additionally, the company also updated Instagram with a new feature called Direct, which is essentially like Snapchat, but the photos don't self-destruct after a few seconds.
While we wouldn't call this feature "revolutionary" by any means, it does add a new layer to Instagram, when previously you could only share photos to your Instagram profile, where they could be seen by anyone. However, you can now send private photos to only certain people that you specify.
How it works is that you first take a photo like you would any other time using the Instagram app, and from the sharing screen, you'll now have the option to share the photo with one of your Instagram friends directly (hence the name of the feature: Direct). You can even select multiple people to the send the photo to (rather than re-do the sharing process for each individual person).
Furthermore, you can send text messages back and forth about the photo you shared and even have a group conversation as well; this is most likely the feature where the messaging service rumors that we've been hearing about are coming into view.
In any case, Hyperlapse looks to be one of Instagram's best new features/apps, and we think it'll be a huge hit, not only for Instagram loyalists, but for video geeks in general.