Instagram Introduces "Photos Of You" And Photo Tags
The new version of Instagram lets users tag their friends in photos and view photos that they or their friends are in, just like its parent company Facebook.
With Instagram 3.5 users can tag any other Instagram user after they take a photo. Users just have to tap the person or thing they want to tag and just enter a username. As Instagram puts it: tagging people to a photo is as easy as adding a hashtag in the description.
Unlike Facebook, where other users can tag photos of their friends, only the person who took the Instagram photo can tag people. That prevents people from abusing the system. Or, in the parlance of Instagram, it helps users tell their own stories better without others butting in.
Whenever a friend tags a user in a photo they get a notification and it gets added to the "Photos of You" section of their profile. As the name suggests, the section shows every photo a user is in similar to how Facebook lets users see what photos they're tagged in.
Like Facebook Instagram gives users the option to not have photos they're in show up in Photos of You. Users have the option to approve every photo a friend adds them to, if they like the photo it ill appear in Photos of You, but if they reject it the photo won't appear.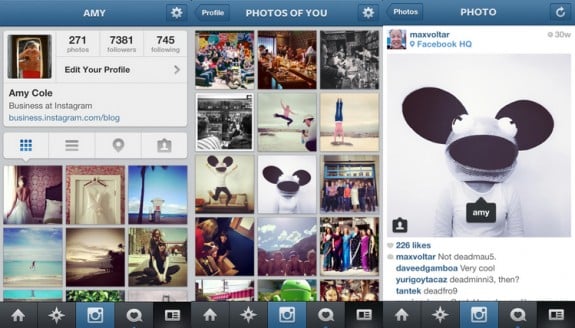 Users can download Instagram 3.5 in the App Store or Google Play Store now. After downloading the app they have until May 16 to play with Photos of You before it goes live on their public profile. Presumably new users who join after May 16 may not get the two-week grace period.
Instagram for Windows Phone will reportedly launch soon with the Nokia Lumia 928. If that's true, those new users may have Photos of You turned on immediately when they sign up. Unless the app comes before the phone's release.

As an Amazon Associate I earn from qualifying purchases.