How to Install Apps in Windows 8.1
Windows has always boasted an impressive assortment of third-party programs that enhance its functionality. However, until recently there wasn't a single way for users to get applications. Some applications came installed with PCs, while web browsers and other utilities had to be downloaded from individual sites. Finally, with Windows 8 and Windows 8.1 the process is much easier. Here's how to install apps in Windows 8.1.
Before you begin, it's important to understand what version of Windows 8.1 you have. While Windows 8.1 and Windows RT look identical, Windows RT is somewhat different, in that it requires users to install apps from the new Windows Store. While Windows 8.1 users can still install applications to their PCs, devices running Windows RT, like Microsoft's Surface RT and Surface 2, cannot.
Read: 26 Awesome Features in the Windows 8.1 Preview
Either way, Windows RT and Windows 8.1 users can install apps from the Windows Store, it's just important to know the difference. This tutorial is solely meant for those installing applications from the Windows Store. The process of installing applications to Windows 8's desktop – like Office or Firefox – remains the same.
Go to the Start Screen.
Open the Windows Store by clicking on the shopping bag Live Tile with the Windows logo. In our example, it's the bright green icon labeled Store.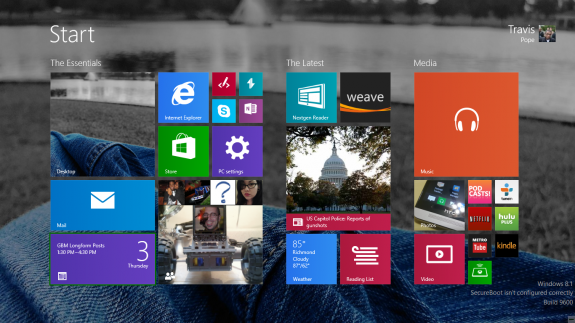 Inside the Windows Store you can scroll from left to right and browse the showcased apps.
If you're looking for a particular app, click on the search bar and type in a term related to the kind of app you're looking for, or the name of the app you're looking for. Hit enter or click the magnifying glass.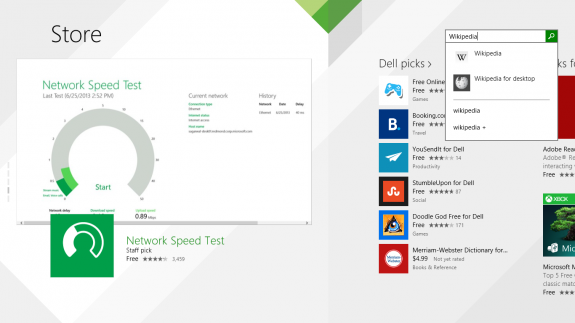 You can also swipe from the top to the bottom of the screen on a touchscreen PC, or right click anywhere to see list of all of the Windows Stores app categories. You can also browse the a list of apps you've all ready purchased.
Once you've found an app that interests you, click the Install button in the top left corner of the Windows Store. If the app isn't free you'll see two more options.
Purchase will allow you to download the application after its cost has been billed to the credit card attached to your Microsoft Account.
Free Trial will allow you to download the application and use some of its functionality for a limited time. Applications aren't all required to offer free trials, so it's entirely normal to not see that button on most of the apps you encounter.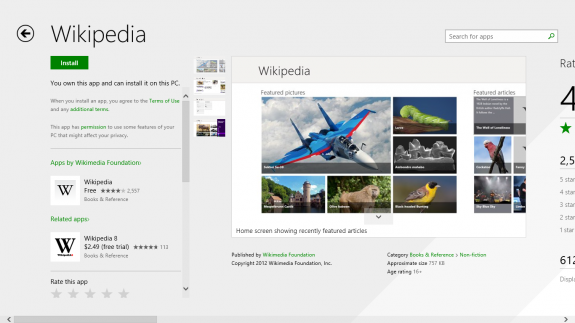 Windows will let you know when the application is installed with a large rectangle on the right of your screen. Click or tap it to go to that application.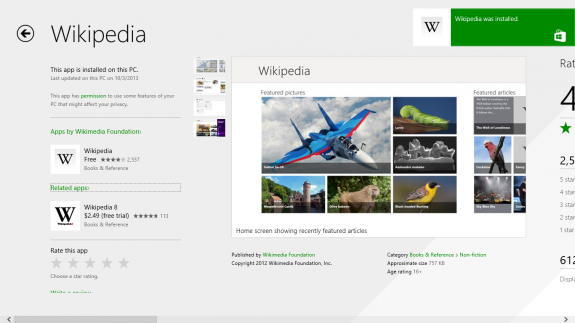 You can open that application anytime, by returning to the Start Screen, and clicking or tapping the arrow on the bottom left of your screen to pull up a full list of apps installed on your device.
It's important to remember, that Windows 8.1 syncs installed applications to every computer that you use your Microsoft Account to set up. This means, that you don't ever have to worry about purchasing apps more than once.
Windows 8.1 will begin going out to Windows 8 users as a free update beginning October 18th. Users who would like to upgrade to Windows 8.1 from older versions of Windows will be able to purchase from Microsoft's website or a retail location on that date too.