Intel Announces New Lexington Processor for Emerging Markets
At CES 2013 today, Intel announced a new low-power Atom processor Z2420, previously dubbed "Lexington" that brings high-powered performance to emerging and value markets and will be backed by companies like Acer, Safaricom and Lava.
The Lexington processor is Intel's new Atom chip that the company will be putting into value smartphones in markets around the world. The unique prospect of the processor is that it will offer high-performance without the steep price tag that generally comes with high-powered smartphones in these types of markets.
Intel, at its press event, boasted about the performance of the brand new chip saying that device's with this chip will be attractive to customers who don't have the money for a high-end smartphone but still want a very capable product.
The Intel Hyper-Threading Technology that's found in the Lexington chip will be able to reach speeds of 1.2GHz and will also be able to support up to two cameras on these budget smartphones. Intel demoed a camera on a device running this chipset that was able to easily handle bust mode where in the device was able to take seven pictures in less than a second.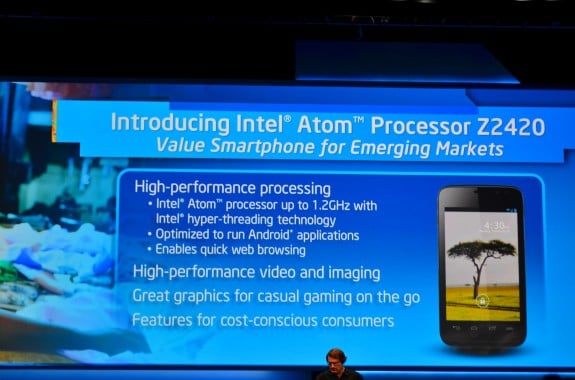 This, obviously, is a fantastic feature that is hard to come by with devices at this type of price point. In addition, the chip includes an HSPA+ modem, from Intel, that offers Dual-SIM and Dual Standby capabilities. Intel says that these devices will also be powerful enough to run Android applications and offer great performance while surfing the web.
Currently, Intel is partnering with three companies to bring devices with this chip to market. Acer, Safaricom which is a leading communication company in Africa, and Lava are all set to be introducing devices with this Lexington chip during the course of 2013 though release date and pricing from these three companies is as of yet, unavailable.

As an Amazon Associate I earn from qualifying purchases.