Intel Compute Stick is Startlingly Small
At the CES 2015 technology show in Las Vegas, Intel didn't just push its hardware partners to think differently about what their devices can look like. The company made famous for processors also introduced the Intel Compute Stick, a Windows 8.1 PC the size of a USB flash drive and joined the ranks of device makers experimenting with new form factors.
Shortly after its reveal at Intel's keynote, the Intel Compute Stick began showing up on the company's website. On one end of the Intel Compute Stick is an HDMI video out port. On the right edge is a power button a microUSB port and a full-size USB port. Buyers of the Intel Compute Stick should, theoretically, be able to turn any monitor or display around them with a USB port into an Intel powered PC.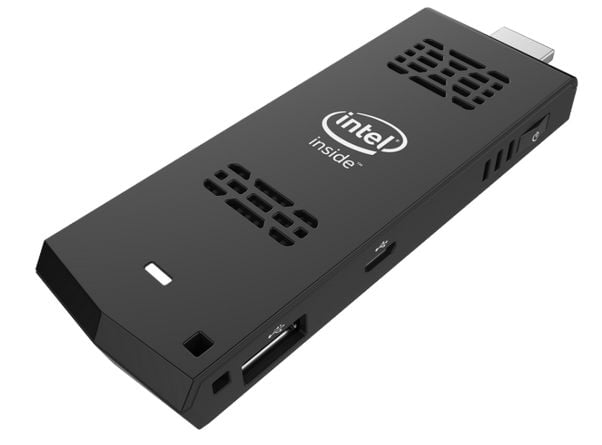 Inside the Intel Compute Stick is an Intel Atom processor, Wi-Fi for connecting to wireless networks, some amount of on-board storage. Intel envisions average users connecting the Intel Compute Stick to their television to watch video for services like Netflix and Hulu. Presumably, productivity-minded users could do some light web browsing and email triage on the Intel Compute Stick.
On the opposite end of the spectrum, Intel is hoping that it can convince businesses to purchase the Intel Compute Stick for things like Remote Desktop anywhere. All told, the Intel Compute Stick is compelling, mostly because it'll finally deliver an even more portable computing package than the notebook PC.
Rea
Unfortunately, there's too much we don't know about the Intel Compute Stick. Intel hasn't said when users will be able to purchase the device beyond "this year." We also don't know how much the Intel Compute Stick will cost with a copy of Windows 8.1.