Intel Ready to Launch Next-Gen Mobile Processor
At an industry conference in San Francisco, chip-maker Intel says that it is still on track to launch its next generation of mobile CPUs targeted at smartphones and tablets as it hopes will close the gap between its architecture and those from ARM Holdings. The company's new chipset will be based on a 22 nm manufacturing process and will combine multiple elements on a single chipset, known as an SoC or systems-on-a-chip.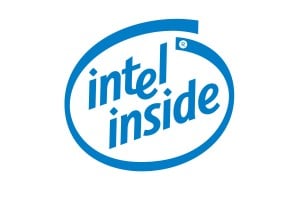 Moving to a 22 nm process would be a significant jump as Intel's current mobile CPUs are now based on a larger 32 nm process. The smaller architecture would lead to better battery efficiency or a boost in power, or both with proper optimizations. Compared to ARM-based rivals, Qualcomm uses a 28 nm process while NVIDIA's Tegra chips are based on 40 nm technology.
According to a presentation given by the company, Reuters is reporting that Intel says that it is ready for high volume manufacturing in 2013. Hopefully we'll begin to see more smartphones and tablets with Intel processors. The major Intel-based smartphone is one from Motorola in the form of the RAZR i. Lenovo and other smaller smartphone-makers have also delivered Atom-based smartphones.
Intel, a dominant player in the PC market, is struggling trying to break into the mobile space that's currently being dominated by ARM processors. In the past, Intel had a popular line of ARM processors known as Xscale processors, but the company sold off its ARM business to Marvell. Today, it is relying on its x86 platform for mobile.

As an Amazon Associate I earn from qualifying purchases.