Intel RealSense Powered Scholastic Books Could Put Kinect in Time Out
The overall vision for Intel's RealSense technology may have been the most talked about news from the company's press release this afternoon, however it's the company's partnership with publisher Scholastic that could have the most impact on users with children. That's because it manages to best the most popular gestured-based kid's product to-date: Microsoft's own Kinect sensor.
Scholastic shared about more about the features users can expect when the books ames arrive on Windows machines later this year. The first of the RealSense enhanced digital books are based on Clifford the Big Red Dog and I Spy. Both of the books will use the 3D camera and audio interaction system to allow kids to turn pages and track the progress of readers.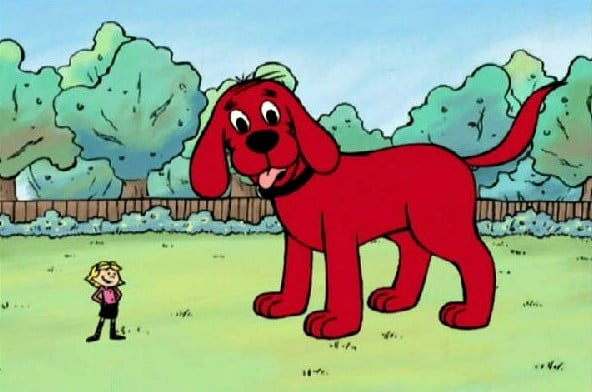 Ironically, Scholastic bills the apps as games in its own press release, noting that children will get "four interactive animated adventures that allow [children] to play along with their favorite Clifford characters." Kids will be able to use the app on their own.
It's experiences like these that Microsoft originally used to pump interest in the original Kinect sensor for the Xbox 360. While early Kinect-enabled Xbox 360 apps like Sesame Street and National Geographic convinced users to purchase the Kinect sensor or an Xbox 360 with the sensor included, all signs indicate that use of those apps are flat lining. Both apps were intended to make learning fun by letting kids interact with on-screen elements, that's a concept Scholastic is also borrowing.
Both apps aren't available on the Xbox One despite the console having an upgraded Kinect 2 sensor that completely surpasses the capabilities of the original device.
Scholastic says that it'll continue to release other games and apps that use the Intel RealSense technology to allow children and their parents to interact directly with their PC. RealSense technology will come built into all-in-ones, tablets and notebooks from Asus, Dell, HP and more.
Read: Intel Announces RealSense 3D Camera For Computers and Tablets
Unfortunately, Scholastic didn't share any information about the titles it has coming. The company also publishes the Harry Potter and Captain Underpants series in the United States.

This article may contain affiliate links. Click here for more details.