Intel's MeeGo Tablet powered by Moorestown
As expected, Intel is showing off a tablet reference design and/or prototype at Computex featuring their Moorestown system and MeeGo OS. They only did a brief demo on stage, but Engadget hunted them down and forced the tablet from their hands (or asked nicely to see it).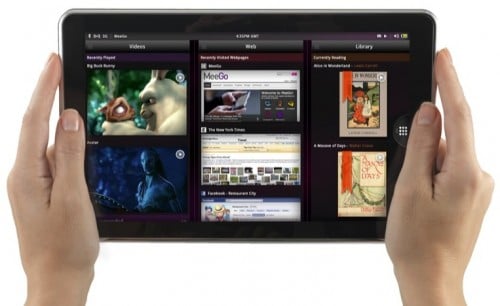 The version of MeeGo being shown appears similar to the netbook version currently released, but the black background feels easier on the eyes (at least on my eyes). The slate design is, well, standard, but the underlying hardware and software look pretty good. Hit up Engadget for more photos and details.

This article may contain affiliate links. Click here for more details.