Internet Video is Falling Like Nuts from a Tree and Squrl is There to Collect It For You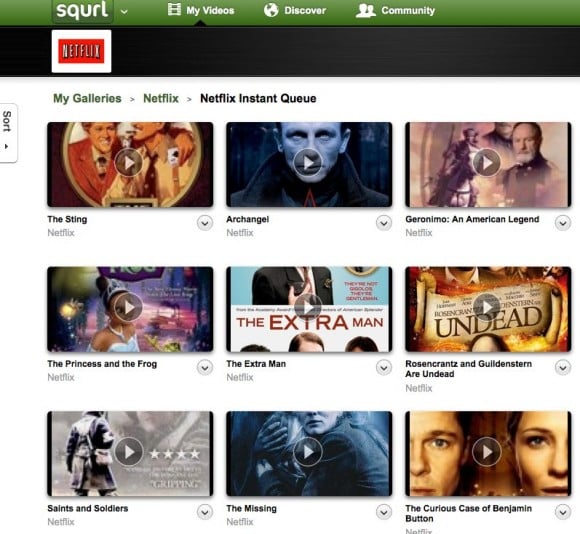 Video on the web. To say it is hot is an understatement. With companies like Google (YouTube), Netflix, and others now investing in the creation of content and not just the dissemination of existing video you can bet that there is big money at stake now and in the future.
Of course all of that comes at a time where there's disruption happening on a number of fronts. Consumers are apparently beginning to cut the cable TV chord. Big media is fighting to hang on to what it can by fighting each other and just about anything that pops up as a new video service. And of course one of the reasons we are now living in the land of broadband caps is that those providers see there is money to be made once everyone decides to stream video on everything.
Video in the living room has been a battlefield for some time now and Apple's AirPlay is raising the heat there considerably, as are other Internet video services and hardware options.
To describe the web video space as nuts isn't far fetched, and now there is a squirrel (actually a Squrl) to help you gather up all of that web video in one location.
Squrl is a new video service that allows you to capture and curate video from a variety of services all in one place and if you're an iOS user, you can use AirPlay to toss it to your TV. We're not just talking YouTube here, but you can also pull in Netflix and Hulu if you are subscribers there. To use the service (at the moment its free, you sign up for an account. If you add a bookmarklet to your browser you can then send web video from supported services to your account. You can than view it from your computer, iPad, iPhone, and I assume down the road other platforms since this seems to be browser based. But I'm unclear on that as of the moment. Of course to take advantage of AirPlay you need to be hooked into the iOS world.
I haven't had much time to play around with Squrl yet, but it does look like it offers the promise of having all the sources from where I grab web video and let me organize them in one squirrel's nest. And, dump it via AirPlay to the big screen. I'm looking forward to checking it out some more. Assuming this doesn't anger the big media gods so much that they look for ways to shut it down.

As an Amazon Associate I earn from qualifying purchases.