iOS 10 Beta Problems: 5 Things to Know
We continue our look at the iOS 10 update with a dive into iOS 10 beta problems plaguing the iPhone, iPad and iPod touch.
In June, Apple confirmed its next big iOS update. The iOS 10 update is confirmed for the fall but there's a way to try out the update and its features ahead of the public release later this year.
In July, Apple released an iOS 10 beta for developers. The company also released the iOS 10 beta to the general public via the Beta Software Upgrade.
If you own a device that can run iOS 10 you can download the software right now.
Update: The iOS 10 update is out. For details about iOS 10 problems, head here.
The iOS 10 beta is tempting but it's not for everyone. Early software isn't perfect and the iOS 10 beta is riddled with issues.
Today we want to touch on the current state of iOS 10 beta problems for iPhone, iPad and iPod touch and provide you with the most important information you need to know as we push toward the final iOS 10 release.
This roundup includes a look at fixes for iOS 10 beta problems, places to find feedback about your specific update, how to downgrade to iOS 9.3.4 or iOS 9.3.5, and a whole lot more. We'll continue to update this with new details as they become available.
iOS 10 Beta Problems
Before you download the iOS 10 beta, know that there are tons of problems plaguing the early version of Apple's next operating system.
We've been using the iOS 10 beta for several weeks now and we've endured a number of headaches. Bluetooth is finicky, apps (including Pokémon Go) crash with regularity, and we've encountered performance issues.
Developers and beta testers using iOS 10 beta 1, beta 2, beta 3, beta 4, beta 5, beta 6, beta 7, and beta 8 have discovered numerous bugs and issues including weird battery drain, Wi-Fi issues, various Bluetooth problems, and more.
This is why we recommend taking a few steps to prepare yourself, and your device, for the iOS 10 beta should you choose to download it. A little preparation will go a long way toward preventing problems on your iPhone or iPad or both.
If you're interested in downloading the iOS 10 beta, make sure to keep an eye on problems. This is particularly important if you're moving from an older version of iOS and/or using an older device like the iPhone 5 or iPad mini 2.
Where to Find Feedback About iOS 10 Beta
If you're thinking about downloading the iOS 10 beta, we recommend digging into feedback about your device's update before making the move.
We've put together a list of reasons why you should, and shouldn't, download the iOS 10 beta right now. If you're on the fence, take a look. The potential for problems is just part of it.
If you need more than that, you'll want to take a look on YouTube, Apple's developer discussion forums, and the MacRumors forums.
If you're looking for information about a specific version of the iOS 10 beta, YouTube videos are a great resource.
We've also seen critical feedback about every single version of the iOS 10 beta emerge on social media sites like Twitter and Facebook.
The iOS 10 beta 3 is making me change passcode about every 72 hours.

— Josh Smith (@Josh_Smith) July 25, 2016
iOS 10 Public Beta 2 (Dev Beta 3) has been surprisingly stable for me. Don't usually recommend installing betas on your daily but have at it

— Jon Rettinger (@Jon4Lakers) July 24, 2016
Safari on my iPad Pro with iOS 10 beta 3 seems unstable. Random freezes and crashes. Hmm.

— kristi maxwell (@kristi_maxwell) July 28, 2016
I downloaded iOS 10 beta 3 and I absolutely love it, it's so different and clean

— . (@cyberassassin_) July 28, 2016
This feedback from developers and Beta Software Program participants will alert you to potential issues, and benefits, of the iOS 10 beta.
How to Fix iOS 10 Beta Problems
If you're on the iOS 10 beta and you're dealing with problems, you'll need to be proactive because the timing, and change logs, of Apple's beta updates are unpredictable.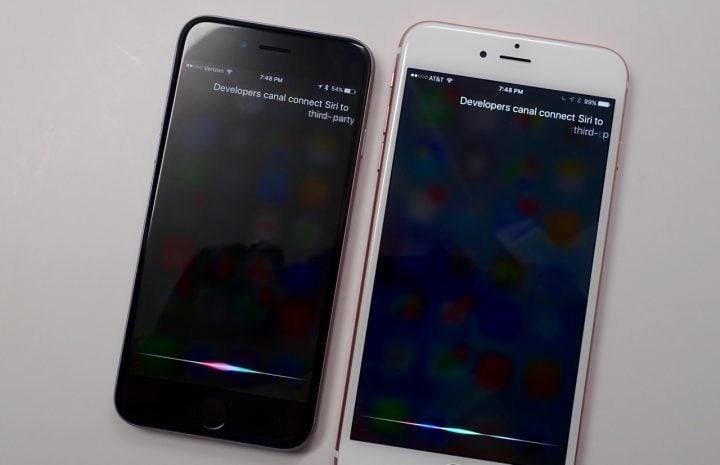 If you encounter abnormal battery drain, broken Wi-Fi, busted Bluetooth, or another problem on the iOS 10 beta, take a look at our list of fixes for common iOS 9 problems. They should work for iOS 10 beta problems as well.
If you can't find a fix there, head over to Apple's iOS 10 beta discussion forums. There are a number of knowledgeable users over there that can, and will, help you diagnose and fix your problem.
I understand that iOS 10 is still in beta, but I would really appreciate if it would stop crashing my phone @AppleSupport

— Liz Hale (@LizHale333) July 11, 2016
It appears that Apple's Support account on Twitter is helping some iOS 10 beta users so that's another option if you're unable to track down a fix on your own.
Finally, if you're using the iOS 10 beta and Facebook Messenger, you'll want to download the latest update from Facebook.
The current update has a fix for an issue that blocked your top most conversation from view. With this update installed, you're now able to see that conversation.
You Can Downgrade to iOS 9.3.4 or iOS 9.3.5
If you download iOS 10 beta and can't handle the number of problems on board, know that you can drop back down to the iOS 9.3.4 update or the iOS 9.3.5 update. Nothing older than that though.
The iOS 9.3.4 loophole will probably only be open for a few more days. Apple typically closes the downgrade path to older updates one to two weeks after it releases new software.
If you're interested in moving back from iOS 10 beta to iOS 9, our walkthrough will guide you through the process.
How to Report iOS 10 Beta Problems
If you decide to download the iOS 10 beta you'll want to report problems to Apple. This will help the company improve the final product.
To do that, you'll want to head to Apple's Bug Reporter. You don't need a developer account to login. You just need an Apple ID.
Once you login select New > iOS  > and fill out the form to relay your iOS 10 beta problem to Apple and its engineers.
5 Reasons Not to Install iOS 10.3.3 Beta & 3 Reasons to Try It
Install It If You Want to Improve the iOS 10.3.3 Update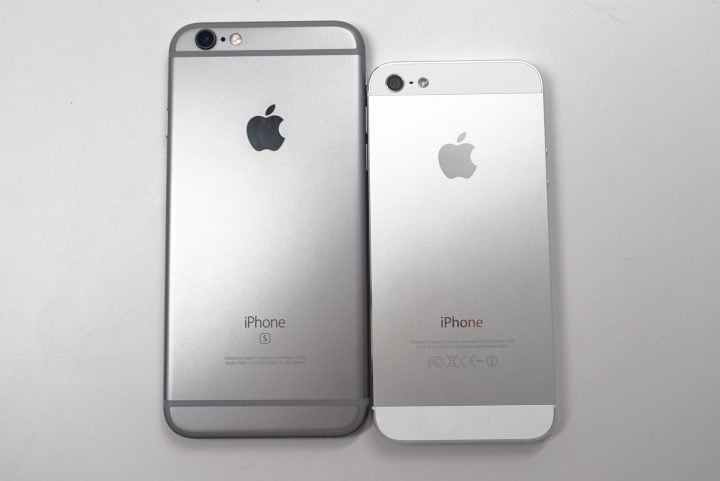 If you want to help Apple improve the overall quality of the final iOS 10.3.3 update you might want to think about downloading the iOS 10.3.3 beta onto your device.
Apple's beta process allows developers and average users in the public Beta Software Program to relay feedback about the update's performance. One of the main goals of the iOS 10.3.3 beta is to weed out major problems before the update lands for millions of devices around the world.
If you've encountered a problem with an iOS update in the past and you're tired of dealing with issues (or hearing complaints from other users), think about helping Apple out today or at some point before the final iOS 10.3.3 release date.
Your efforts could prevent a nasty surprise from appearing in the final version of the iOS 10.3.3 update for your iPhone, iPad or iPad touch.

As an Amazon Associate I earn from qualifying purchases.