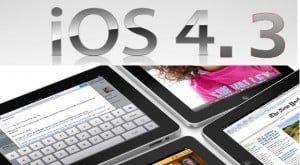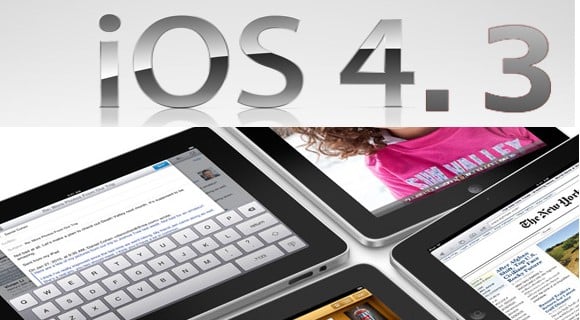 Previously slated for release on March 11 and subject to rumors of early release pretty much since its announcement, people syncing their iDevices have found iOS 4.3 is ready for download. Quick, everybody else plug in your iStuff now and let's see if we can crash the servers!
Okay, don't actually do that, but Apple probably could have justified the cost of their new giant server farm for OS updates alone. People rush to get these like there's a finite supply. Still, if you're looking to get up and running with 4.3 sooner, Warner has a tip on how to do that. My personal suggestion is to download the update first, then let it install while you sleep. You lived your whole life to this point without iOS 4.3. Another evening won't matter.
So what's the big deal? Not very much actually. Faster Browsing, iTunes Home Sharing, improved AirPlay, and the ability to choose mute or screen lock for the iPad side switch. Oh, and mobile hotspot functionality for iPhone 4 (GSM only, with a supporting data plan). We have the details if you're interested. Otherwise, good luck with the manic rush to download it now.
When you are ready to upgrade here is a step by step guide on how to upgrade to iOS 4.3 if you need a refresher, or need to share with a friend or family member.
Update: Looks like it also adds a Major League Baseball app to Apple TV, so kind of a big deal if you're a baseball fan.
Update 2: Apple TV got NBA support too, plus other improvements detailed on AppleInsider.

As an Amazon Associate I earn from qualifying purchases.