iOS 4.3 to Bring Personal Hotspot to iPhone
Verizon had debuted the personal hotspot feature on the Verizon iPhone 4 launch yesterday and it seems that the MiFi-like WiFi tethering service may make its way to GSM iPhones by way of iOS 4.3 according to sources to Boy Genius Report. Currently, tethering on the iPhone has been limited to Bluetooth and USB tethering; speeds using the former method is capped due to the bottleneck throughput offered through Bluetooth and the latter requires a bulkier setup with a USB cable, in this case one that has a dock connector on the other end.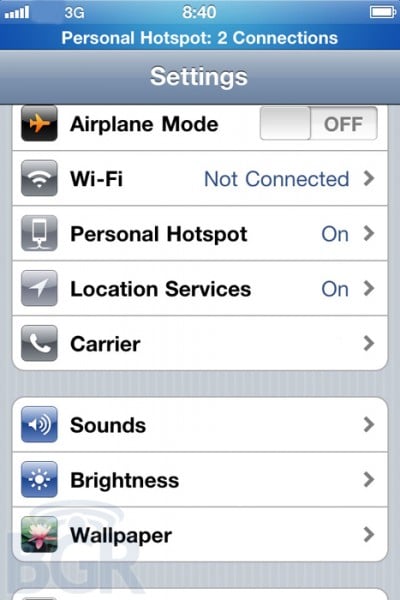 With GSM networks building out their HSPA and HSPA+ networks, Apple could potentially offer tethering capabilities without network strain–although the phone-maker had debuted tethering capabilities for a while for international networks, AT&T had only recently begun offering that capability with the iPhone 4 launch due to network strain. Now that AT&T has made improvements to its network, a WiFi tethering solution would not be out of the question and may in fact help Apple sell more iPads to iPhone users. Because the iPad can't tether to the iPhone via Bluetooth for Internet sharing though the device has a Bluetooth radio, existing iPhone users either had to purchase a tablet with 3G integration or use the WiFi-only iPad in an area with a hotspot.
WiFi tethering can be a feature that would be enabled by Apple via a software upgrade through iOS 4.3. That upgrade is anticipated for March.

As an Amazon Associate I earn from qualifying purchases.