iOS 5.0.1 Untethered Jailbreak Successful on iPhone 4, OK to Update
iPhone jailbreakers are on a roll this month, announcing further progress on an untethered jailbreak for the iOS 5.0.1.
Last week I shared the progress on an untethered iOS 5 jailbreak for the iPhone 4, iPhone 3GS, iPad and iPod Touch models, but there was still no jailbreak for iOS 5.0.1.
Now, @pod2g, of the Chronic Dev team has released more iPhone jailbreak news. He was able to successfully jailbreak an iPhone 4 running the latest iOS 5.0.1 update. This means you no longer need to wait, and can update to iOS 5.0.1 today, and be able to jailbreak when the untethered iOS 5 jailbreak is released.
How to Jailbreak iOS 5.0.1 for iPhone 4, iPhone 3GS and the iPad
Below, you can see the proof of an iOS 5 jailbreak from @pod2g: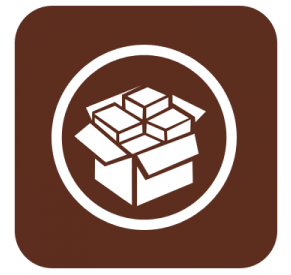 Why an Untethered Jailbreak is a Big Deal
The reason you want an untethered jailbreak is so you don't lose your jailbreak if your phone restarts or runs out of battery life.
For the average jailbreak user, until there is an untethered iOS 5 jailbreak, there is less of a reason to jailbreak. The video below explains the difference between a tethered, semi-tethered and untethered jailbreak for the iPhone.
In short, with a tethered or semi-tethered jailbreak, if your phone restarts when not connected to a computer, you will lose some or all functionality until you get back to a computer.
Untethered iOS 5.0.1 Jailbreak Release Date
There is still no release date for an untethered iOS 5 or iOS 5.0.1 update. The Chronic Dev Team will release the untethered jailbreak when it is ready for the public, but probably not until after the iOS 5.1 release date.
iPhone 4S  iOS 5 Jailbreak
There is still no update on the iPhone 4S jailbreak progress to share. MuscleNerd has successfully jailbroken the iPhone 4S, but it is not ready for public release.
For the time being, if you want to jailbreak your iPhone 4S, you would be best served by avoiding iOS 5.0.1 and iOS 5.1 until one of the iPhone jailbreak teams announces further progress.

As an Amazon Associate I earn from qualifying purchases.