iOS 5.1 Brings Tighter Siri-Yelp Integration
A small, but new, change introduced with Apple's iOS 5.1 is that Siri is now more integrated with the third-party official Yelp app. Now, when customers click on a Siri result and if they have the Yelp app installed from the App Store, users will be taken to the Yelp app to view the restaurant or business listings and reviews. While the change is a small one, it marks huge potential once Apple releases code so that other third-party developers can integrate Siri's functionality and results into their apps to make the digital personal assistant even more useful.
As it stands, Siri doesn't have access to many apps and most user queries are returned via a mobile Safari link on the iPhone. It'd be useful, for example, if Siri could open up a Facebook group page in the Facebook app if one asked for GottaBeMobile's Facebook page, or if one wanted to navigate to a particular location, Siri could open the choice native Maps app or a third-party GPS app.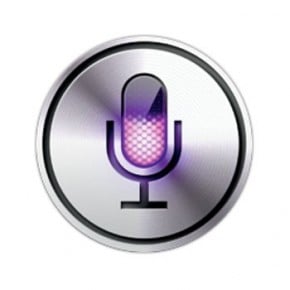 Apple still maintains that Siri is in beta status at this point, but there is a lot of potential out there for a fully integrated iPhone experience with native and third-party apps utilizing Siri. If a user can control many important apps–searching for a Netflix movie and opening Netflix to stream it or using voice to search for and open a Kindle book–and all of the native apps provided by iOS, then Siri may become more useful to many users.
And Apple could very well release APIs and SDKs for third-party developers to integrate with the voice assistant and tap into its capabilities in the future. When Apple introduced the first-generation iPhone, that device only offered users access to web apps and native apps were not possible. At the request of developers and consumers, Apple had opened up its platform and allowed for an easy way for developers to create native apps and the rest was history, propelling the iOS platform into prominence with a huge library of apps. With Siri, Apple could further extend its lead over rivals Microsoft and Google with its already vast catalog of third-party apps, allowing an easier way for customers to interact with their apps beyond the capacitive touchscreen technology that Apple had helped to popularize.
Due to Siri's limited capabilities at this time, one iPhone 4S consumer in New York has initiated a lawsuit against Apple.
Via: 9to5 Mac