iOS 5.1 Convinced me to Un-Jailbreak the iPhone 4S
I was incredibly excited about the iPhone 4S jailbreak when it was released earlier this year.
I immediately jailbroke my iPhone 4S on iOS 5.0.1 and showed you how to jailbreak the iPhone 4S, but now that iOS 5.1 is out I decided to reverse course.
I spent this afternoon un-jailbreaking my iPhone 4S so that I could upgrade to iOS 5.1.
While you can jailbreak older iPhones and iPads on iOS 5.1, you cannot jailbreak the iPhone 4S on iOS 5.1 yet, and it could take a while thanks to the extra security of the A5 processor.
Rather than wait, I left my favorite iPhone 4S jailbreak apps, and the buggy jailbreak experience, to get the latest and greatest version of iOS.
Here are the new iOS 5.1 features that pushed me back to a stock iPhone 4S.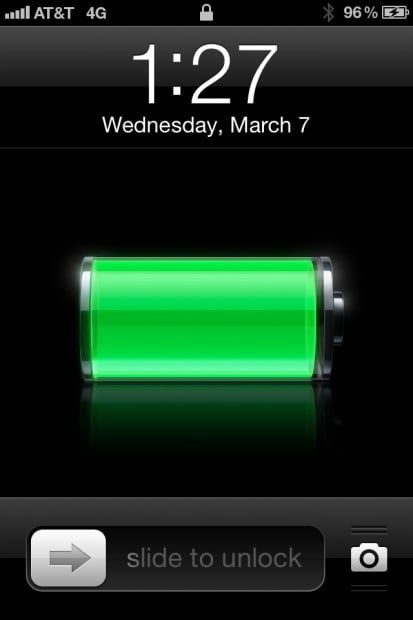 Camera Upgrades
The fast access to camera is my new favorite feature. Sure I could still double tap to get to the camera faster than most Android phones, but the new lockscreen flick to camera is just too nice to pass on. I'll also enjoy the multiple face detection on-screen notifications.
Better iPhone 4S battery life
My iPhone 4S battery life is usable, but I'm always open to better battery life. Apple fixed bugs that affected the battery life in iOS 5.1. I'll be testing it to see if i do get better battery life with stock iOS 5.1.
Access to Apps
I count on iMovie to make many of the videos we do here at GottaBeMobile, especially while at conventions and on the road, so I wanted the most recent version, which is only available on iOS 5.1. Same goes for Pages, Numbers and Keynote. Also, I wanted to try iPhoto, which is an iOS 5.1 exclusive app.
I'm certain that Apple restricted any of these apps to iOS 5.1 just so that users like me would un-jailbreak and come back to stock. Apple doesn't like jailbreaking anymore than we like waiting for an iPS 5.1 jailbreak for the iPhone 4S, so anything they can do to bring users back is on the table.
I'm not a big user of jailbreak apps from Cydia, so this was a relatively easy decision for me.
Does iOS 5.1 offer enough to make you un-jailbreak your iPhone 4S?