iOS 5.1 Jailbreak Already Available
Apple just launched iOS 5.1 and a lot of people installed it already, but jail breakers worried they would not be able to get the new update for some time.
Not so! It turns out the Dev Team already released an iOS 5.1 jailbreak using the Redsn0w jailbreak tool.
The Dev Team announced they cracked the new update the day Apple released it, probably because they worked on the beta version before the release.
The Redsn0w tool lets you run unofficial apps on your iPad, iPhone and iPod Touch among other unsupported practices. This jailbreak is only for the older iPhone 4, iPad 1 and iPod Touch.
If you have the iPhone 4S or the iPad 2, you cannot jailbreak iOS 5.1. This jailbreak will not work on the iPhone 4S, iPad 2 or on the new iPad, all of which use the new Apple A5 or A5X processor.
(Read: New iPad Jailbreak Will Take Time)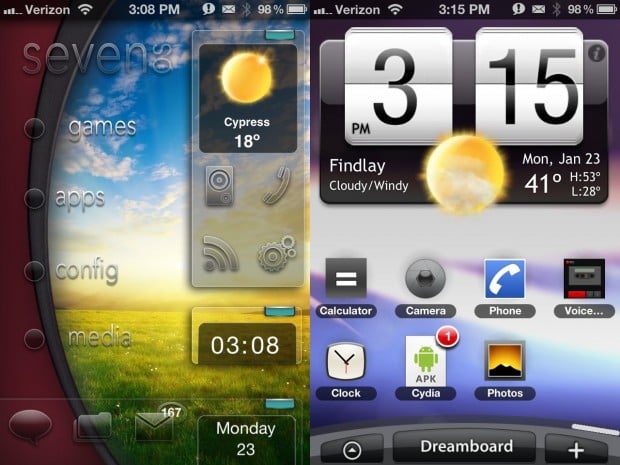 The A5 processor protects the OS more efficiently. For that reason, jailbreaking it takes a lot longer and the iPhone 4S and iPad 2 both have the A5. The new iPad will come with an updated version of the processor called the A5X with quad-core graphics and Apple won't likely turn off this security feature.
You will have to tether your device to run the jailbreak. A tethered jailbreak also requires you to hook it up to your computer when you restart your device in order to keep it jailbroken. If your iPhone or iPad restarts while it is not connected you will have limited functionality until you connect and restart.
You can get the Redsn0w 0.9.10b6 jailbreak at their website and jailbreak your iPhone, iPad or iPod on iOS 5.1. Let us know if you get it running on your older iPhone or original iPad.

This article may contain affiliate links. Click here for more details.