iOS 5.1 Lockscreen Brings New Way To Access Camera
With the release of iOS 5 Apple included a shortcut to easily get to the camera app from the lock screen. It's hidden behind a double click of the home button, so not many users know that it's even there.
A new image of iOS 5.1 shows that Apple is making it easier to get to the camera from the lock screen, putting a permanent camera button next to the slide to unlock area, visible as soon as you turn your phone on.
The image shows a similar camera button that needs to be swiped instead of simply pressed. If this new image is legitimate, after iOS 5.1 hits users will be able to get to the camera by swiping that icon up the screen. Thankfully the swipe to get to the camera is in a different direction from the unlock swipe, meaning there won't be much of a chance to do one action instead of the other.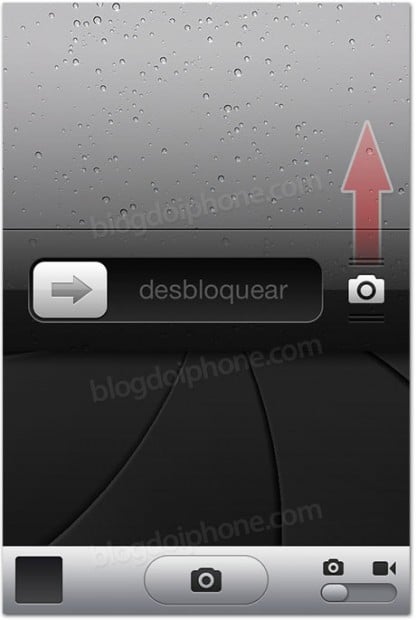 Along with the swipe-for-camera lock screen is an image that shows Japanese as an option for Siri. That would bring Siri's language selection up to six, assuming you count American English, UK English, and Australian English to be three separate languages.
The new lock screen and new language for Siri could be the only changes intended for iOS 5.1, if they are indeed coming with the update, or they could hint at more to come. The next version of iOS is expected to come out around the same time as the iPad 3, on or around March 9th. We should see other updates that bring along compatibility for the new tablet, and hopefully some some updates to address bad iPhone 4S battery life.
Apart from the possible support for a Retina Display on the iPad 3, this new lock screen could be the most exciting part of iOS 5.1. At least it's one of the most exciting small features that we've heard about, and there really haven't been many details about iOS 5.1. The camera shortcut in iOS 5 is great in theory, but can be frustrating to activate at times. Swiping can save those few seconds of frustration when you're trying to get to the camera quickly to take a photo, even if it will make the lock screen a bit more crowded.
Via: iPodnn