iOS 5.1 on iPhone 3GS: First Impressions and Performance
Today, Apple not only announced a new iPad complete with a Retina Display, 4G LTE connectivity, and an upgraded camera, but it also released the latest version of iOS 5 called iOS 5.1. The update isn't exactly the earth shattering update that many thought it might be – those rumored Siri features didn't come along with it – but it's a significant update nonetheless.
And like most iDevice owners, I have downloaded the new update and installed it onto both my iPhone 3GS and my iPad.
As many of you know, I own an iPhone 3GS. An iPhone 3GS that is now running Apple's iOS 5.1.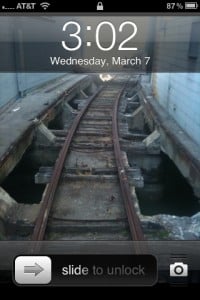 Last Friday, I wrote a post aimed directly at Windows Phone head Terry Myerson who called out the the iPhone 3GS and iOS 5 directly. He described the experience as "unusable", something that I disputed with a vengeance.
After I wrote that piece, I got numerous emails from iPhone 3GS owners asking me whether it was worth it to upgrade to the new software, a question that I wanted to wait to answer until iOS 5.1 arrived.
Well, that day has come and I've had iOS 5.1 on my phone for a couple of hours now and let me tell you.
Apple has managed to improve upon an experience that I thought was great in the first place.
Someone should alert Terry Myerson.
Here are a couple of things I've noticed in the first couple of hours with iOS 5.1 on my iPhone 3GS:
Overall, the experience seems to have gotten a lot snappier. With iOS 5, I would get the occasional slow down, but I haven't seen anything like that happen after downloading iOS 5.1.
I absolutely love the new static camera button on the lock screen. Works as advertised.
I have been putting my iPhone through heavy usage today and the battery life has been extremely stable.
Overall, Apple has done a phenomenal service to those that are still rocking a phone that will be three years old once the summer rolls around.
So, to answer the question that many of you have hard for me.
"Should I download iOS 5?"
My answer is yes, a resounding yes, especially with the improvements that this update has brought along with it.

As an Amazon Associate I earn from qualifying purchases.