iOS 5.1 Will Bring Two Surprise Features
Tomorrow's iPad event in San Francisco will likely be the launch pad for a new piece of hardware, presumably called the iPad 3 or iPad HD, but it also will likely be the launch pad for several other announcements. One of them is expected to be the highly anticipated iOS 5.1 update that is said to be bringing a number of new features. Well, according to the noted Apple hacker "Chronic", the final release of iOS 5.1 will bring two still secret features to iOS device owners.
He also notes that the software will indeed be coming with Siri support for Japanese, something that has been rumored for quite some time now as well as a easier way to access the camera from the lock screen.
The lock screen is now said to have a persistent Camera button that will be featured right next to the device's slide-to-unlock mechanism.
Read: Ultimate iOS 5.1 Guide: Features, What's New for iPhone 4S and iPad 3, Release Date.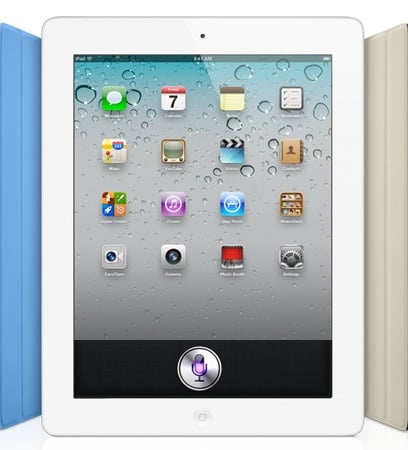 As for the other two features, there is no telling what they could be.
Chronic says that the two features haven't been leaked to the public just yet which means they could be different from the multitude of iOS 5.1 rumors we've heard over the past few months.
Those include an enhanced Notes app, a new Mail keyboard, the return of the 3G toggle, Siri dictation, iTunes Match over 3G, and new PhotoStream options.
If we had to guess, we'd say that the two new features might have something to do with Siri, the personal assistant that arrived with the iPhone 4S and is rumored to be featured on the iPad 3/iPad HD.
We have heard whispers of some new abilities that Siri might get in the future including the ability to capture a photo or video and the ability to disable Bluetooth or Wi-Fi using voice.
Read: 6 Ways I'd Love to Use Siri on the iPad 3.
Again, those have technically been leaked to the public so it's possible that those aren't the surprise features either.
Fortunately, the guessing game ends tomorrow because Tim Cook and company will be taking the stage to take the wraps off of the company's new hardware and likely, its new software as well.