iOS 5 Release Date Pegged for October 10th
A new report from AppleInsider claims that Apple might be preparing to roll out its latest version of mobile software, iOS 5, on or around October 10th. That date comes from a source that claims that Apple has informed AppleCare, it's customer service arm, that it should expect an influx of iOS-related calls starting Monday, October 10th which means that that might be the date that Apple rolls out the new software for current iPhone owners.
Update: Learn more about the iOS 5 Release Date and What to Expect from iOS 5. iOS 5 will arrive for owners of previous iPhone models on October 12th.
The source indicated that his local AppleCare call center has been told to expect an eightfold increase in calls on the 10th.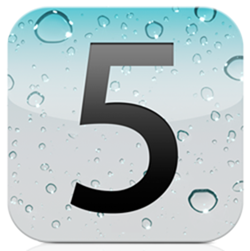 If true, this could also mean that that mid-October release date for the iPhone 5 could be true. Apple has a penchant for releasing major software upgrades before the launch of its new hardware with iPhone OS 3.0 being released on June 17th and the iPhone 3GS released on June 19th.
Last year, Apple released iOS 4.0 released on June 21st and released the iPhone 4 on June 24th.
AT&T and Verizon are both expected to get the new iPhone and Sprint has also been rumored to be a launch partner, although, today a new report claimed that it might just be getting the iPhone 4 in October and not the iPhone 5.

As an Amazon Associate I earn from qualifying purchases.