iOS 6.1.3 Update Will Fix Lock Screen Security Issue
Earlier this week, Apple pushed out its latest iOS 6.1 update, iOS 6.1.2, to iPhone, iPad and iPod owners. The update took care of an Exchange issue that was giving owners of these devices abnormal battery drain. However, the update did not take care of a lock screen security issue. Today, Apple seeded iOS 6.1.3 Beta 2 to developers and the release notes indicate that the issue will be wiped out with the iOS 6.1.3 release.
After the release of iOS 6.1, owners of Apple's devices, particularly the iPhone, started to experience a number of issues their devices. After iOS 6.1, iPhone and iPad owners noticed abnormal battery drain in addition to 3G connectivity issues. The issue prompted Apple to put its previous plans for iOS 6.1.1 on hold and release iOS 6.1.1 as a patch for the 3G issues that iPhone 4S owners were experiencing.
Read: iOS 6.1.2 on iPhone 5 Review: Impressions and Performance.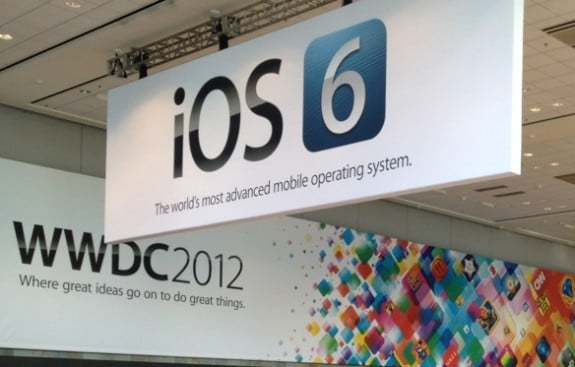 As for the battery drain issues, caused by a bug in the Exchange calendar, Apple wiped those out with the release of iOS 6.1.2 earlier this week which came to all iPhone, iPad and iPod touch owners. However, a lingering bug still remains, one that allows users to bypass lock screen security with a simple exploit.
Today, Apple seeded iOS 6.1.3 to developers and in the release notes, the update is said to contain a fix for the lock screen security issue. In addition, the update also contains the contents of the previous iOS 6.1.1 beta which include enhancements to Apple Maps in Japan.
Here is the full break down of the iOS 6.1.3 Beta 2 update:
iOS 6.1.3 beta 2 includes a security fix for a Lock screen bug and the following improvements to Maps for Japan:
Improved pronunciation of roads during turn-by-turn navigation
Optimized directions to more strongly prefer highways over narrower roads
Now indicates upcoming toll roads during turn-by-turn navigation
Added labels for junctions, interchanges, on-ramps, off-ramps, and intersections
Added indicators for transit station buildings, subway lines, and traffic lights
Updated freeway color to green
Updated icons for some location categories including fire stations, hospitals, and post offices
Added 3D buildings including Tokyo Station, Japan Imperial Palace, and Tokyo Tower
Like all incremental Apple iOS updates, the company has not said when the software will be released to the public.
However, given the graveness of the security bug, we would expect the software to roll out in the relatively near future for owners of Apple's mobile devices.