iOS 6.1 Release Date: What Not to Expect
Yesterday, we took a close look at what iPhone, IPad and iPod touch owners should expect from the upcoming iOS 6.1 release date. Now, it's time to switch gears and look more closely at what iPhone, iPad and iPod touch owners shouldn't expect from Apple's upcoming update and the first big one to its latest mobile operating system, iOS 6.
Read: iOS 6.1 Release Date: What to Expect.
In September, Apple released iOS 6 right on cue alongside the new iPhone, dubbed iPhone 5. iOS 6 brings more than 200 new features to the table from Apple's previous version of iOS, iOS 5, including Passbook, Do Not Disturb, some cosmetic changes to the user interface, deeper Facebook integration, more features for the company's virtual assistant Siri and a whole lot more.
Like most software updates, iOS 6 also brought a number of bugs to not only iPhone 5 users but to iPhone 4S, iPhone 4, iPhone 3GS, iPad and iPod touch users as well. Shortly after installing the update, owners of these devices started to notice some bugs, some serious, some minor. Many users weren't able to connect to their home Wi-Fi network, others experienced issues with their cellular data connection, some noticed a static keyboard, and others dealt with some time and date issues that still seem to be on going.
Needless to say, iOS 6 was not a flawless update. Several weeks later, Apple heard the pleas of its mobile device owners and ushered out iOS 6.0.1, the first update to iOS 6 which aimed to destroy the various bugs plaguing iDevice owners. For many, it did just that, though there are still some lingering issues that folks hope will be fixed with the next update.
Read: iOS 6.1 Thoughts and Expectations.
That update is, of course, iOS 6.1, which represents the biggest update yet to iOS 6. iOS 6.1 has been released in beta form three times, the latest of which was released to developers earlier this month. The beta's have given iPhone, iPad and iPod touch owners a look at what to expect from the update feature-wise. At the moment, it looks like the update will come with some cosmetic changes to the lock screen music controls, a more prominent way to send Apple Maps bug reports to Apple and the ability to buy movie tickets through Siri using Fandango.
Needless to say, iDevice owners are excited and wondering when it might roll out. Well, we've already taken a look at what iPhone, iPad and iPod touch owners should expect from the iOS 6.1 release date and now, it's time to take a look at what those owners should not expect from the upcoming iOS 6.1 release date.
2012 Release Date
While iPhone, iPad and iPod touch owners, especially those who are experiencing bugs, want the iOS 6.1 update to arrive in 2012, that is highly unlikely to happen. A report suggested that the update would not roll out until after the holidays and given the timing of Apple's last iOS .1 update, iOS 5.1, it looks like January or February will be where the update lands.
From the release of iOS 5.1 Beta 3 earlier this year in January, it took Apple about two months to roll out the final version iOS 5.1 to iPhone, iPad and iPod touch owners. The update eventually rolled out in March. With iOS 4.1, it took Apple a little over a month. So, it's possible that it could roll out at the very end of this month given that iOS 5.1 Beta 3 rolled out on December 3rd but a more likely scenario is either January or February.
Maybe Apple tries to take some attention away from CES 2013 by unleashing the update on day one. Whatever the case may be, don't expect a 2012 release date.
Flawless Roll Out
Apple has made great strides since the iOS 5 update caused iPhone and iPad owners a number of errors and had some owners waiting over 24 hours before the update was ready to install. With iOS 6, the update process went fairly well with far fewer users reporting errors updating Over-the-Air and through iTunes. That doesn't mean that users didn't have problems and that certainly doesn't count out problems with the installation process on the iOS 6.1 release date.
The issues likely won't be widespread, but there will certainly be those that experience issues, likely within the first few minutes of snagging the update. So, for those that do experience an issue, don't panic.
Better yet, wait a few hours to try and install the update.
Universal Happiness
iOS 6.1 will likely try and tackle the rest of the bugs that came with iOS 6.0 and were not taken care of in iOS 6.0.1. For instance, the time and date issue, where users are reporting the time on their iPhone and iPad having a mind of its own, that issue will more than likely be taken care of in the update as it's clearly still bothering people.
Smaller issues like random reboots though may not be addressed. That being said, don't expect every single bug to be taken care of and don't expect there to be universal happiness about the iOS 6.1 update.
These updates often fix bugs but leave others and in some cases, bring some new ones on board. iOS 6.1 will very likely be no different.
The World
While iOS 6.1 is going to be the biggest update to Apple's operating system since iOS 6, iPhone, iPad and iPod touch users should temper their expectations for its release date.
The features that have leaked out in the beta will surely not be the only features on board the software when it arrives but those hoping for tons of new functionality will likely be let down. This is a minor update that will bring along some improvements to Siri and Apple Maps but it won't be the greatest thing since sliced bread.
At some point, Apple may opt to release massive mid-update updates like Samsung has with Jelly Bean and its Android 4.1.2 software but iOS 6.1 will almost certainly not be the update that ushers in that change.
Expect more bug fixes and a few features. Don't expect the world on release day.
Upbeat iPhone 3GS Owners
The iPhone 3GS is an aging smartphone that somehow, was updated with iOS 6. After reviewing iOS 6 for the iPhone 3GS we found that it worked pretty well. Not as well as on an iPhone 5 but good nonetheless.
However, some of these in-between updates have often caused a drop in performance in the iPhone 3GS in particular. iOS 5.1 in particular caused us some problems in the weeks after installing it. And plenty of other iPhone 3GS owners had issues with iOS 5.1 as well.
Read: iOS 5.1 for iPhone 3GS: Final Impressions and Performance.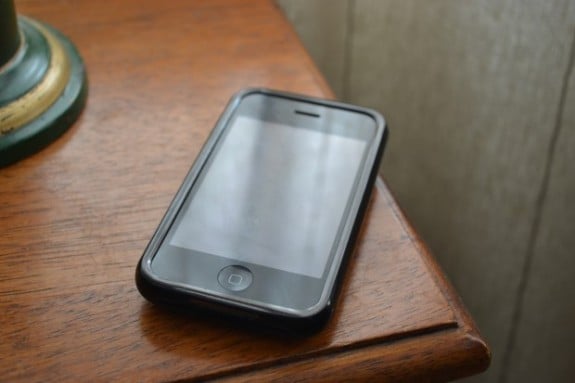 So needless to say, most iPhone 3GS owners, especially those that have been through the process before, will be a little weary of downloading this update. Our suggestion is to wait it out and see what those who take the plunge early say. It's certainly possible that the update will be flawless but it's worth waiting a bit to see if it's worth installing.
For many, the issues on board might outweigh the new features.
T-Mobile iPhone
Earlier this month, T-Mobile confirmed that it will be selling the iPhone at some point in 2013. It did not specify when and it did not say which model it will be running. It also laid out its new policy wherein it will be selling the device at full price. It did not say how exactly it would be doing that and we imagine that it's going to take some time to get these details into place.
That being said, those who are looking to snag the official T-Mobile iPhone shouldn't expect it to arrive with the iOS 6.1 release date which again we think will land at some point in January or early February which seems a bit soon for T-Mobile.