It appears that Apple is gearing up to release iOS 6 beta based on code strings found within an iCloud beta website that Apple is working on.
First discovered by 9to5Mac, the website beta.icloud.com revealed a beta version of an iCloud.com website that revealed Apple's plans for new web-based Reminders and Notes applications. The site has since been pulled by Apple but not before that discovery and another interesting one was made.
The website also revealed references to Apple's upcoming operating system, iOS 6. It appears that Apple might be gearing up to launch this beta version of iCloud.com at next months WWDC and it also looks like it's going to take iOS 6 beta to run it.
This means that Apple is likely preparing to release iOS 6 beta to developers which is also a sign that Apple will indeed be introducing iOS 6 at WWDC in June in San Francisco.
Read: 5 iPhone Camera Features I Want in iOS 6.
As of right now, not much is known about iOS 6, Apple's upcoming operating system for its iPhone, iPad and iPod touch devices. Earlier today though, we did get a hint at one feature to expect.
For quite some time now, Apple has been rumored to be ditching Google Maps in favor of its own in-house map solution and it appears that iOS 6 will be the bearer of such a feature.
The new iOS Maps app will use technology from Placebase, C3 Technologies, and Poly9, companies that Apple purchased in the past. The new maps service will apparently keep Street View but will look different from Google Maps.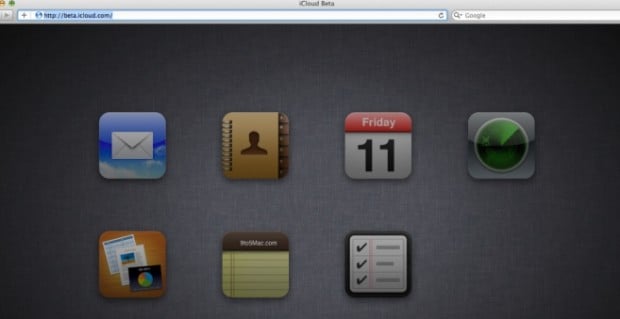 There is also said to be a new 3D mode that can be enabled in which the maps will display objects on the map in 3D.
An example of this powerful technology can be seen in the video below.
Read: Forget Everything Else, iOS 6 Needs iPad & iPhone Game Controllers.
It also appears that we won't see a major user interface overhaul in iOS 6 which could rule out in-house Android-like widgets, something iOS users have wanted for quite some time now.
The fact that an iOS 6 beta is on the way is also a good sign that the next iPhone will be coming this fall and not this summer. Apple typically releases a beta version of iOS, the software that powers the iPhone and iPad, to developers months before it is released to the average consumer.
The shortest time that a version of iOS was in beta was for 80 days and that was for iOS 4 back in 2010.

As an Amazon Associate I earn from qualifying purchases.